In just one month's time, the industry will gather together at the European Outdoor Summit (EOS), on the 28th and 29th September 2023 at Festsaal Kreuzberg in Berlin. A highlight in the European outdoor trade calendar, the summit is a unique opportunity to get together with business peers to learn and network in a relaxed atmosphere. So, don't delay and book your your delegate place now to be part of it.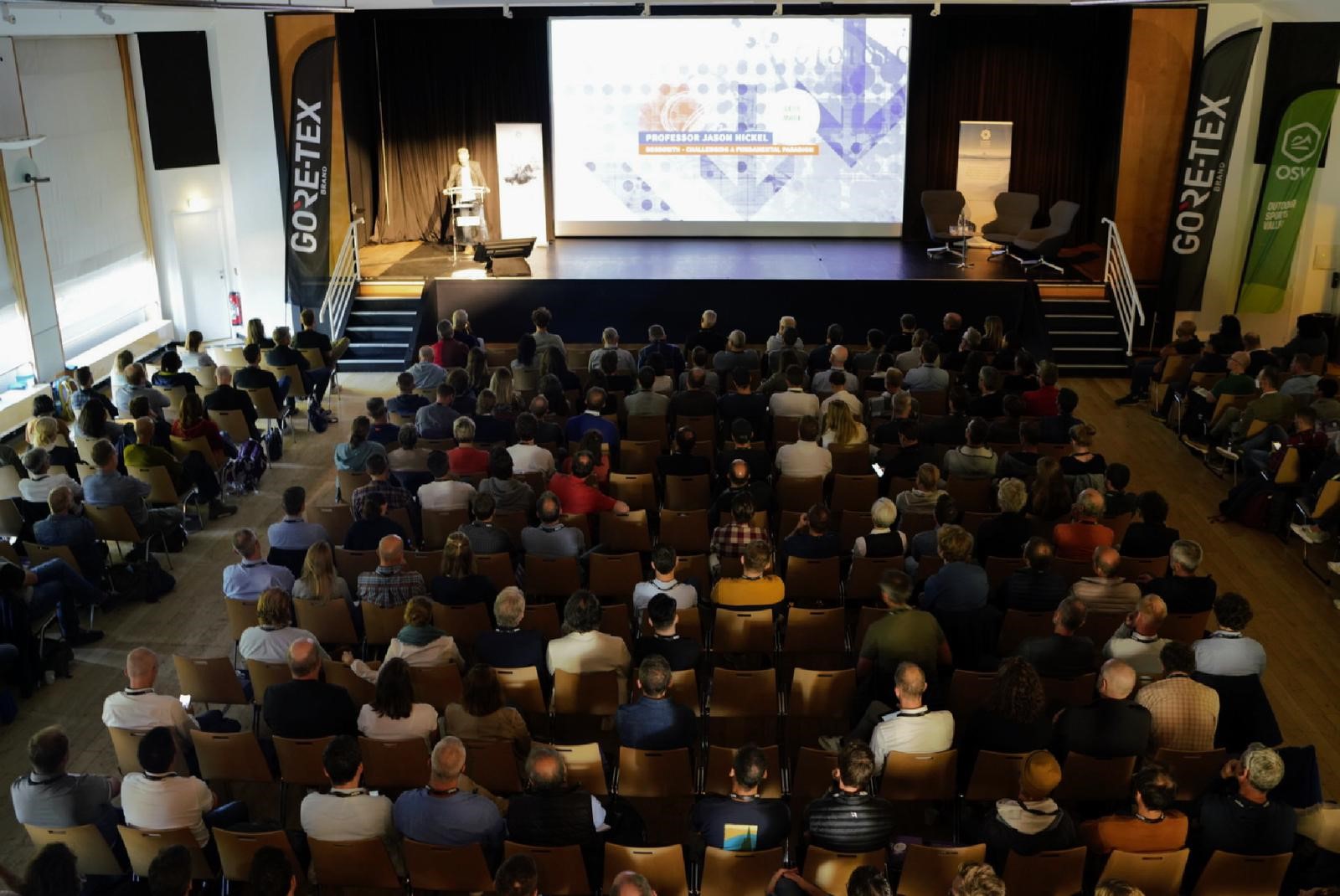 NETWORKING
With around 300 decision makers from key players in the outdoors sector, the EOS is an ideal opportunity to stay on top of the latest trends, keep a pulse on what is going on in the industry across Europe, meet current and prospective partners, customers and colleagues and gain access to the necessary resources that will foster your individual and business development. The social highlight will the 'Networking Evening', which will include sponsors drinks and a BQQ straight after the first day of the summit at the Festsaal Kreuzberg. Here are some of the companies that have already registered.


LEARNING
Expert speakers will deliver keynote presentations, discussion panels and practical sessions. EOS delegates will benefit from a two-day programme which will explore the latest (and future) developments in the outdoor industry and beyond. This year's theme is "The New Era – Business and Beyond", with the summit's ultimate aims being to improve business practices, and promote sustainable growth and innovation.
Sessions* include:
Transformative change – Rosa Sommer, Director of Leaders' Quest
How to unlock innovation within your organisation through a regenerative people plan – Karla Morales-Lee, Steering Committee, SHE Changes Climate
Exploring the trends of the outdoor and sporting retail landscape – Richard Payne, Director, Sporting Insights
How to square what's circular: How to connect circularity to your sustainability strategy and measure it right – Philipp Meister, Global Fashion and Sporting Goods Lead, Quantis
Panel Discussion – No data, no compliance, no business
Understand how EU legislation will impact your business – Pascale Moreau, Founder, Ohana Public Affairs
Panel Discussion – Opening up the outdoors: Fueling diversity in the outdoors today
What makes outdoor brands score higher in service and product quality among consumers? Results of an AI based analysis for 30.000 outdoor products – Dr Korbinian Spann, CEO, insaas.ai
Business and beyond: What could be beyond? – Christian Schneidermeier, CEO, Ortovox
Carbon Removal – How it is a crucial part of the race to zero! – Dr Heiko Schäfer, CEO, Mammut Sports Group & Jan Huckfeldt, Commercial Officer, Climeworks
Recommerce – Learnings from the fashion industry – A snapshot from a European perspective – Clara Luckner, Director and Fashion Lead &  Dr Manuel Braun, Project Director – Systemiq
Breaking borders: The Power of Omnichannel for Brands Global Expansion – Matthias Vandecasteele, Senior Sales Manager Lifestyle, Bleckmann
Panel discussion – Minimalism: Towards more sustainable and more inclusive outdoor experiences
The Outdoor Sector – An important solution provider – David Ekelund, CEO, Icebug & Dennis Pamlin, Senior Advisor, Mission Innovation
And more to be announced!
*Sessions and speakers are subject to change
WHAT NEXT? BOOK NOW!
Aimed at senior executives, the EOS offers excellent value for money. The ticket price includes a two-day programme of speakers, lunch and refreshments on both days, activities, and a networking evening on Thursday night.
Delegate tickets cost just €799 + VAT. A discount is available for those wishing to attend two or more of the conferences being held as part of the 'Week of Sports'; BSI Assembly and Sporthandels Kongress.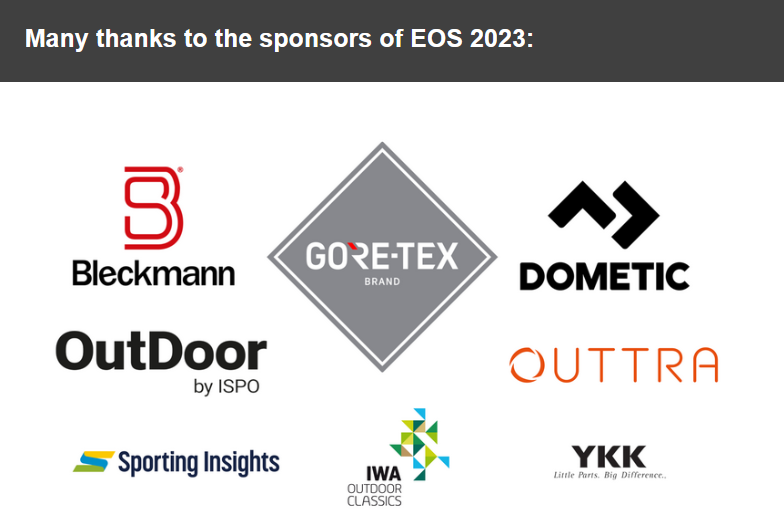 *Topics and titles are subject to change.
INFO: European Outdoor Summit (EOS)