The Ferrino mountaineering backpack Triolet 48+5 was recognized as "BACKPACK OF THE YEAR" in the category of "MOUNTAIN", while the Desert Kat stand out in the category of "ADVENTURE RAID".
OUTDOOR GUIDE 2019
Having become a landmark for consumers, the Italian magazine for outdoor activities Outdoor Guide by Skialper is a buyers guide not to be missed, presenting 350 product test of shoes, backpacks, sticks, gps, tents and front lamps. For running, walking and climb this is a fixture in the italian kiosks for trail runners, hikers and mountaineers.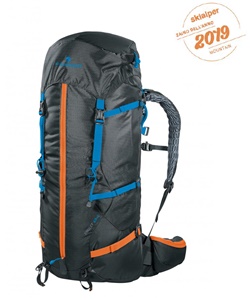 BACKPACK OF THE YEAR 2019
Those products considered the best by the renowned testers who have been working for the guide, have been rewarded with a recognition: after being put to the test on the field, only one article for each category has been elected as product of the year. The Ferrino Triolet 48+5 has been elected as "Backpack of the year" in the category MOUNTAIN seducing the testers for its comfort, technique and essentiality associated to a solid structure but at the same time light, perfect for several days hiking.
"Comfortable, technique, essential but well structured, ideal for several days hiking, when you need much stuff. A good frontal and waterproof zip for an easy and rapid access, the cummerbund is removable to help the harness use. With no belt, reinforcing back panel and additional ribbons it weighs only 950 grams, not bad for an over 50L".
From Buyers Guide 2019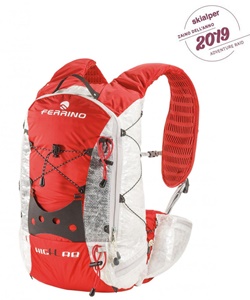 Ferrino Desert Kat has been elected as "Backpack of the year" in the category of ADVENTURE RAID which include very long competition or stage races but also all the self sufficiency adventures in the nature. This is the real characteristic of Desert Kat, developed and designed exactly for the Marathon des Sables and being used by great athletes in many Tor des Geants®.
"Very spacious and realized with a light and resistant Dyneema, a material almost indestructible, distinguished by its comfort (well lined) and wearability, thanks to its adjustable shoulder straps. The clever compression system make it also stable while running with any load. Spaces and pockets are well organized, the low compartment to put stuff is very comfortable and accessible from the outside. It is not missing an
extra space for sticks and the whistle. There is nothing not in its place and nothing more than what you really need, successful project."
From Buyers Guide 2019.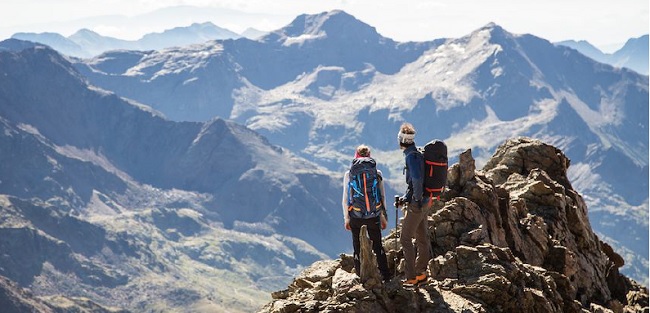 INFO: Ferrino