A tyre choice depends upon the type of terrain and the intended use. In the same way, technical soles are designed for specific activities, tailored to meet the needs of the wearer. Michelin's 'From Tyres To Soles' philosophy, is much more than a simple tyre-to-sole transformation: it studies carefully the perfect rubber compound and tread design and aims to achieve the best performance as far as traction, durability and self-cleaning are concerned. The next-generation uppers and high-performance soles are the perfect duo, as they allow trail runners to have an advanced terrain control in all weather conditions.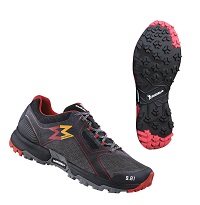 GARMONT 9.81 GRID: THE NEW DIMENSION OF FREE TRAIL RUNNING
These shoes are perfect for extended use in training on rough trails and mountain terrain. The Michelin sole and the innovative ERP system prevent the midsole from losing its cushioning properties, thanks to the rubber protection built around the EVA.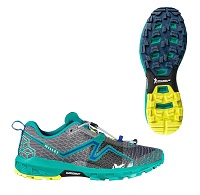 MILLET LIGHT RUSH: THE VERTICAL CHALLENGE
Ideal for fast off-road running, this light footwear – weighing only 260 grams – is incredibly reactive. The Michelin sole offers progressive traction, adaptability on uneven terrain and lateral stability on steep slopes.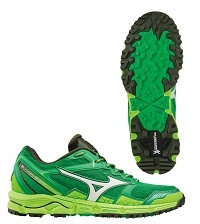 MIZUNO WAVE DAICHI 3: TO THE TOP STEP OF THE PODIUM
Here is the new version of the shoes that helped Mizuno endorser, Fabien Antolinos, win the Lavaredo Ultra Trail 2017. Antolinos claimed: "The Michelin sole has a micro-lug design with different angles that provides grip on uneven terrain, ensuring traction in all weather conditions".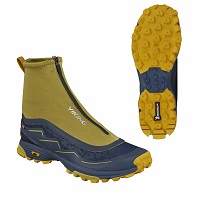 VIKING INVERTEX CROSS: TRACTION AND GRIP ON SLIPPERY TRAILS
Excellent for uneven terrain, the special tread design of the Michelin sole provides multidirectional grip on both dry and wet surfaces and allows for a rapid self-cleaning.
INFO: Michelin Soles