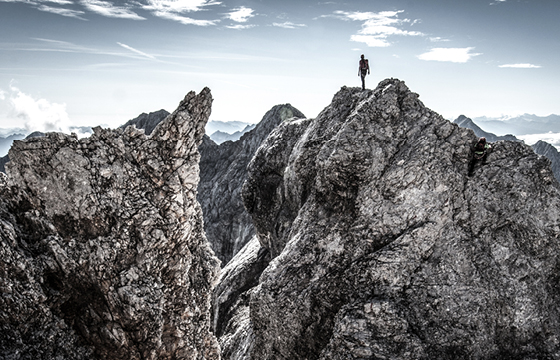 The new HANWAG collection is here. Spring is in full force and we'd like to introduce our summer 2016 boots and shoes. You'll find well-known classics and fresh makeovers of existing models with improved functionality.
And then there are the new arrivals. Take a look at our relaxed and sporty Salt Rock, twin-brother to our classic Rotpunkt. This retro-inspired shoe is perfect for easy bouldering and everyday wear. Or have a glance at the new Belorado Low, a sporty trail shoe with a full leather construction. We value craftsmanship. As one of the few remaining manufacturers of mountain- and trekking boots, we are still crafting genuine double-stitched boots by hand in Bavaria. The welted Kofel Low is our stylish boot for every day.
Due to its classic design, it will always be on trend.
> Click here to explore the new collection!
INFO: HANWAG