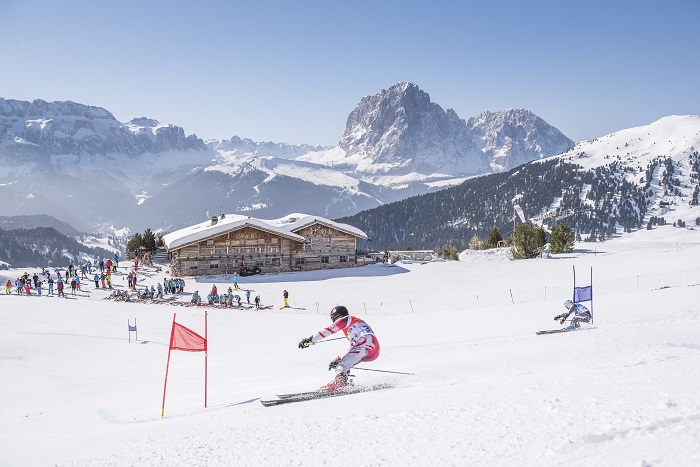 The 22nd edition of the Südtirol Gardenissima, the world's longest giant slalom, delivered thrills and spills aplenty as it brought the Alpine skiing season to a fittingly exciting close today. The stunning backdrop of the Dolomites, the sunny day and the perfect snowconditions helped boost the already-spectacular performances of the athletes as they started their descent from the top of Monte Seceda and then shot down the to the finish-line at Col Raiser, through 117 gates.
The fastest of the 650 participants was the italian Christof Innerhofer who stopped the clock in 3'32.70. Behind him was Daniel Hemetsberger with 3'33.91, while Alexander Prast finished third in a time of 3'36.98.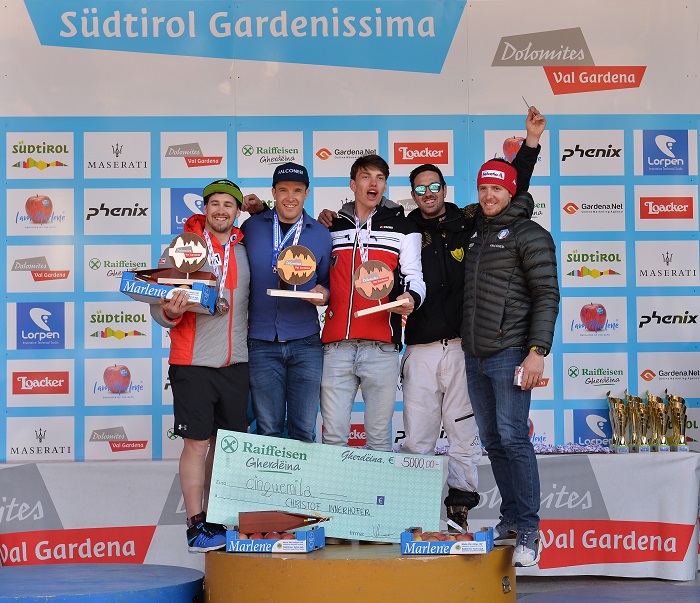 The women athletes delivered equally impressive performances with Nicol Delago proving exceptionally skilled at weaving in and out of the gates, to make it first across the line in a time of 3'44.09 . Federica Brignone could not catch Delago, however, and finished second, 3″05 behind her. The bottom step of the ladies' podium went to the 4times "Gardenissima"-winner Verena Stuffer who crossed the line in a time of 3'46.00 .
There was great applause and cheering from the crowd for the large group of Ski Legends as they completed their descent. First of the former champions to cross the line in this special category was Federico Vanz with a time of 3'46.07. He was 1″27 faster than Jonas Senoner and Federico Vanz. The first of the women to finish was Regina Haeusl, from Germany, who triumphed in style over Paola Magoni and Daniela Zini.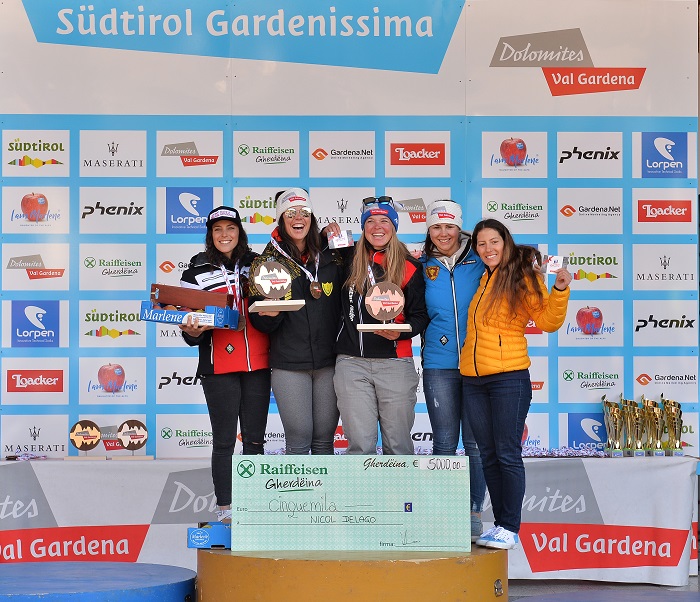 Delivering its usual magical mix of music, sport and fun, the Gardenissima once again proved a truly fantastic festival of snow, drawing in and involving everyone from amateur to professional skiers as well as promising young talents and families. And of course, a large group of very appreciative spectators.
Südtirol Gardenissima 2018 22° Edition – Val Gardena (BZ)

Men's classification:
1. Christof Innerhofer (ITA) 3'32.70
2. Daniel Hemetsberger (AUT) 3'33.91
3. Alexander Prast (ITA) 3'36.98
4. Alex Hofer (ITA) 3'37.38

5. Mattia Casse (ITA) 3'37.90

Women's classification:
1. Nicol Delago (ITA) 3'44.09
2. Federica Brignone (ITA) 3'45.23
3. Verena Stuffer (ITA) 3'46.00
4. Nadia Delago (ITA) 3'48.81
5. Angelica Simari Birkner (ARG) 4'02.04
For further information: Südtirol Gardenissima