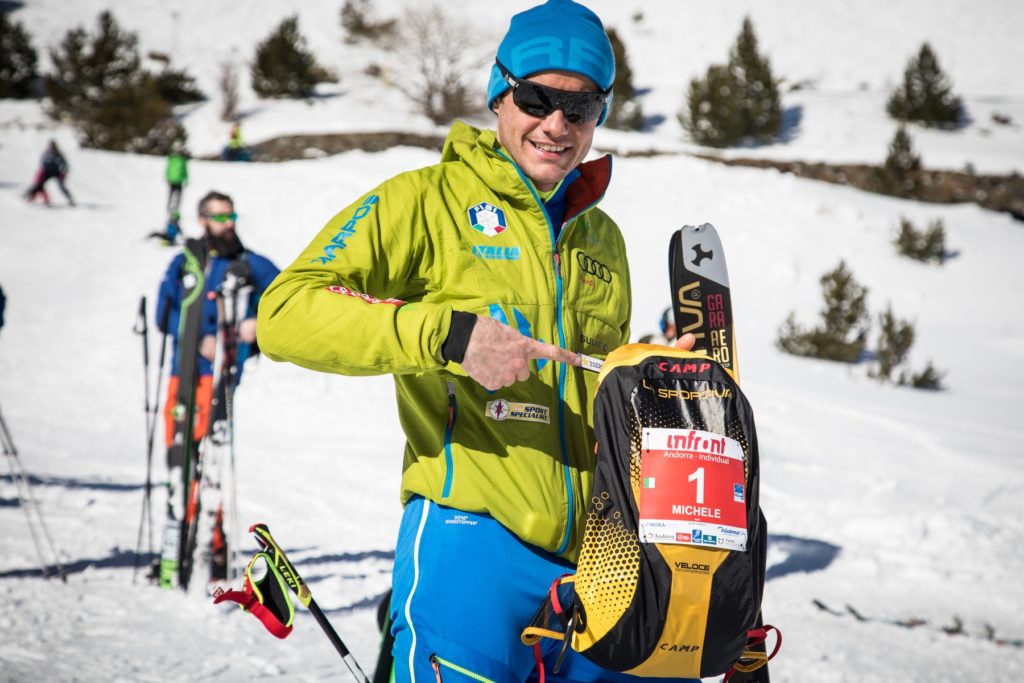 Michele Boscacci, Nadir Maguet, William Bon Mardion, Axelle Mollaret: from the current winter season, four of the most iconic athletes on the International scene of ski mountaineering competitions and among the most skilled ski-alpers of the La Sportiva team, will be using the new CAMP Rapid and Veloce backpacks designed especially for the occasion in an exclusive yellow/black version for La Sportiva athletes. During the stages of the World Cup and for all the International competitions, the ski mountaineering giants will carry the colours and technically of two of the most prestigious ski mountaineering brands on their shoulders as sign of the exclusive Made in Italy partnership.
"Our goal is to supply athletes with the best products on the market, to be able to compete at the highest levels – says Lorenzo Delladio, CEO & President La Sportiva – the quality and technicality offered by CAMP products in terms of performance, represent today an excellence on the market that completes the race outfit of our ambassadors in international competitions".
"La Sportiva supplies clothing for the best athletes on the skialp world circuit today – adds Eddy Codega, CEO of CAMP – with sponsorship and product innovation targets at their highest, hence the idea of a collaboration between Italian companies not only in terms of mutual visibility as brands belonging to the Italia outdoor system, but also in terms of continuous improvement and gathering feedback from the toughest and most prestigious competitions in the ski mountaineering scene."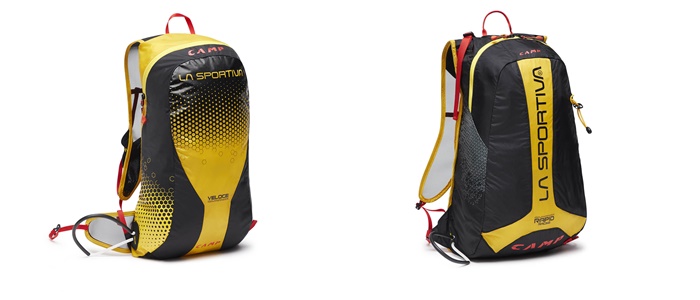 Rapid and Veloce today represent two absolute technical references among backpacks dedicated to the practice of ski mountaineering and originate from the constant collaboration with testers and athletes. Rapid is made of superlight fabric with a double fixing system: Tubular Rewind Holder for classic competitions and Hook Rewind Holder ideal for Sprint tests: with both systems it is possible to hook and remove skis, a fundamental aspect in a race. The back and chest belts are equipped with EZ OP buckles (exclusive to C.A.M.P.) with easy opening which can also be operated while wearing gloves, to recover valuable seconds in the race.
Veloce is particularly aimed at the Vertical/Sprint competitions, speeding up every moment of the uphill phase thanks to the concept of minimalism and details such as the X-Press ski holder and Hook Rewind Holder fixing system and the pocket on the left shoulder strap specifically designed for the SFC 150 ml.
The back pack has already made its debut in the first World cup Races on the shoulders Michele Boscacci, former winner of the Overall World Cup and the Grand Course in 2018 and ambassador for La Sportiva who has just signed a contract with the Trentino brand for the next 5 years.
INFO: La Sportiva