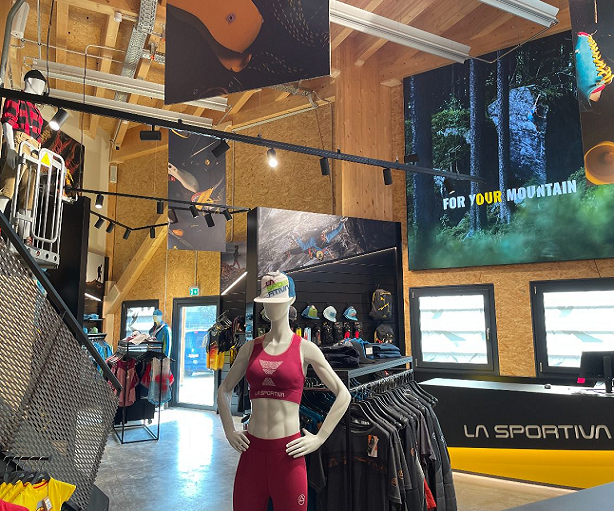 The Trentino company arrives in Frankenjura, home of redpoint climbing. The strong international expansion of the Trentino-based company, La Sportiva, continues, a brand leader in the production of outdoor footwear and clothing, which on Sunday 20th March, inaugurated a new mono-brand store in Frankenjura, a historical area for rock climbing in the south of Germany.
After the recent opening in the municipality of Cortina, it is the turn of Frankenjura, a real reference point for the history of world climbing.  In fact, it was here that in the seventies, German climber Kurt Albert cleared the "Red Point" style of climbing, taking the discipline from a pure strength exercise to a mental experience, even before a physical one.
"Being present in Frankenjura is a source of great pride for us" comments Andrea Bonetto, Retail Manager of La Sportiva. "When we find ourselves having to identify new locations in which to open a store, our choice is based above all on the attractiveness that the place holds for fans of the discipline. And we are sure that the Frankenjura area is a reference point for all climbing enthusiasts, as well as being one of the most fascinating areas in all of Europe ".
The shop boasts a complete assortment of clothing and footwear for all disciplines dear to the company, from climbing to Mountain Running®, mountaineering and trekking. Hannes Oelher, Area Manager for Germany says: "Our main aim is to provide consumers with optimal service, offering them everything they need to enjoy all their mountain adventures in the best possible way and in maximum safety. But it is also much more: in fact, the brand stores represent a place in which to communicate in an impactful way the values that have always distinguished us, as well as an opportunity to get in touch and create relationships with the communities of climbers, runners and mountaineers. who rely on our products ".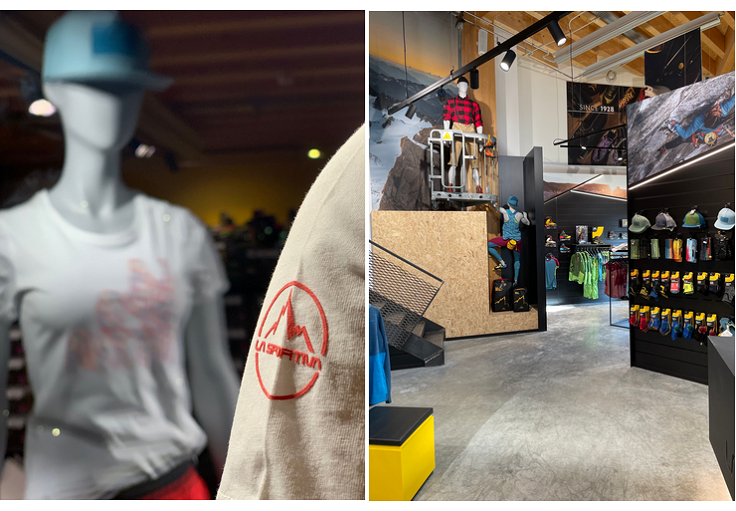 The new store is located inside the Blockhelden Frankenjura gym, one of the largest in Europe. "Inside our gym we want to offer an unforgettable climbing experience, and this inevitably depends on the offer of technical equipment that ensures comfort and at the same time maximum safety for climbers" says Simon Brünner, founder of Blockhelden. "Precisely for this reason we have chosen La Sportiva, which we recognize as leader in the production of climbing products, as a partner for our reality and we are sure that the store will be an added value for all those who choose and trust our gym as a place for their climbs ".
For anyone interested, the gym and shop are located in Kurt Albert Strasse 1, in the municipality of BubenReuth, at the foot of the Franconian Jura.
For more info on all La Sportiva stores click here.
INFO: La Sportiva