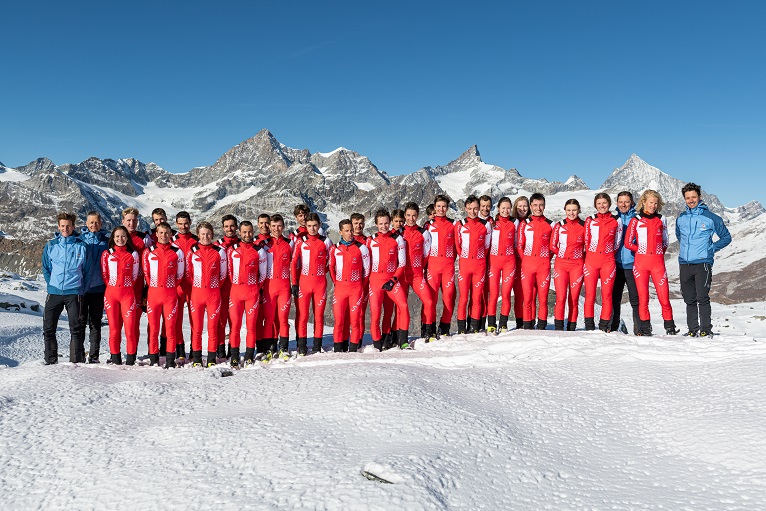 The company from Trentino will supply the official uniforms to the National Team of the prestigious Swiss Alpine Club.

Founded in 1863, the Swiss Alpine Club, the association of Swiss mountain guides, is the most historic and important alpine club in Europe which has significantly contributed to developing mountain culture in the Alps by promoting sustainable development and conservation of the mountain environment.
Since spring 2021 La Sportiva, world leader in the mountain footwear and technical clothing sector based at the foot of the Dolomites, has been the official technical partner of the Swiss Alpine Club with a total look agreement: from the footwear of the mountaineering line to the clothing of the Alpine Tech collection, initially conceived and developed for the Swiss market and currently also available in the rest of Europe through a highly selected distribution network. The Swiss club has in fact actively contributed to the product tests of the most technical clothing line in the La Sportiva collection, which has in the mountaineer and guide Richi Bolt, official distributor of the brand in Switzerland, one of the main developers and promoters.
The agreement with the Club foresees, starting from the winter season 21-22, the technical sponsorship of the Swiss national ski mountaineering team, one of the most renowned in Europe. Led by coach Malik Fatnassi, Chief Sport & Performance, the Swiss Team boasts some of the best athletes in the world in the main skialp disciplines, many of whom already under contract with La Sportiva and who now with the new uniforms will be able to represent the brand from Valle di Fiemme, during the official World Cup competitions too. Among them: Iwan Arnold, current Sprint World Champion, Werner Marti, silver at the 2020/21 Long Distance World Championships, Arnaud Gasser, the young Florian Ulrich and Aurelien Gay former silver U23 in the world championships last season. The Swiss ski mountaineering team is made up of 29 athletes in addition to the technical staff.
"We have been supporting the world of skimountaineering competitions for over a decade – says Alessandro Tedoldi, skialp sports marketing coordinator for La Sportiva – athletes involved in international competitions are for us the best possible product testers, the most demanding users, able to bring us new input for product development. Skimountaineering is a rapidly evolving discipline that will be increasingly in the spotlight of the winter sports scenario in the coming years. Just as it was for the climbing movement, La Sportiva wants to continue to support skimountaineers athletes in their evolution and exposure to an ever-wider audience. Seeing our brand on the official uniforms of one of the most important national teams is a source of pride just thinking about how much we have already accomplished in the past to get us here»
INFO: La Sportiva