Many confirmations and important news for the tenth edition of the mountain running circuit signed La Sportiva.
For the summer of 2022, four of the competitions which were already protagonists last year have been confirmed and, to raise the bar once again, a new entry of great appeal has been introduced: the Aosta – Becca di Nona, the only one of the entire circuit in the only up formula.
Everything else is confirmed with the start on 8 May with the Colmen Trail in Morbegno (SO- Italy). In June, it will be the turn of the Ledro Sky (TN – Italy). If, as announced in July, the Aosta-Becca di Nona will replace the Pizzo Stella, confirmed are instead the Vigolana The Race (Tn) in August and the final of 11 September in Pampeago (Tn) where the Latemar Mountain Race will be run.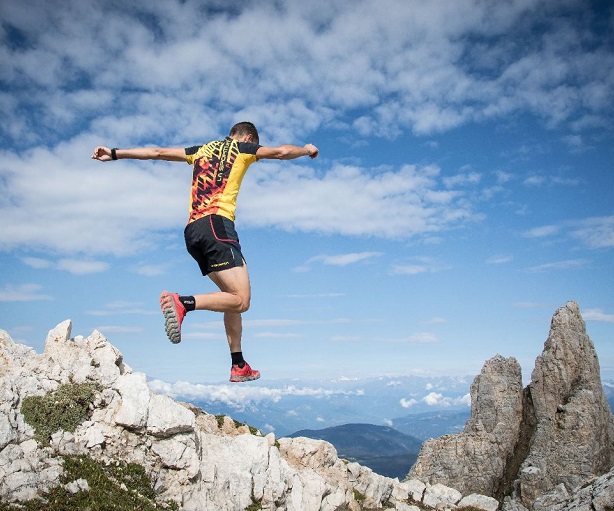 TIME FOR BALANCE SHEETS & NEW OBJECTIVES:
After the summer that saw many athletes return to the races, 2000 runners took part in last year's edition with over 50 finishers following the entire circuit, the declared objective is to try and grow again, trying to discover new areas: "The formula proposed in 2021, with a progressive increase in kilometres and altitude over the course of the season, we are convinced has worked and has allowed many athletes to regain confidence with competitions after a year of forced stop" – said Alessandro Tedoldi, head of athletes and running events and skimo of La Sportiva – "For the tenth edition we want to continue to accompany the mountain runners throughout the season, from May to September, taking them progressively higher up and trying to make them experience the thrill of skyrunning as much as possible".
All the partners of the circuit are also confirmed: Named Sport, Garmin, Compex, Rudy Project, Loacker and Felicetti.
THE CIRCUIT AT A GLANCE:
8 May: Colmen Trail, Morbegno (SO) 19,7 km 1290 md+.
12 June: Ledro Sky, Mezzolago (Tn) 19 km 1650 md+.
17 July: Aosta – Becca di Nona, Aosta (AO) 13km 2500 md+.
7 August: Vigolana The Race, Altopiano della Vigolana (TN) 20 km 1700 md+.
11 September: Latemar Mountain Race, Pampeago (TN) 25 km 1680 md+
INFO: La Sportiva