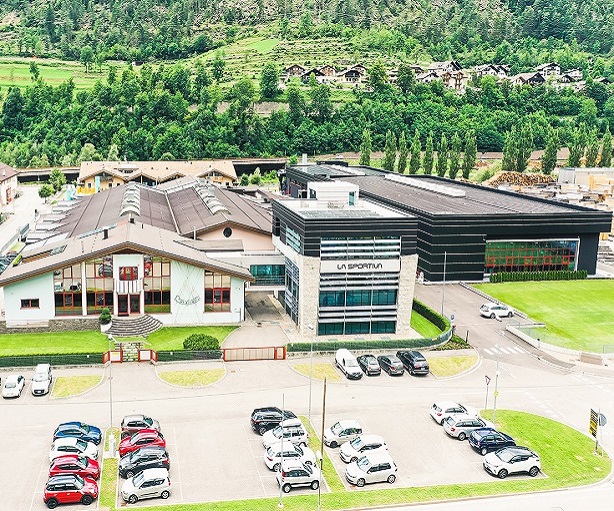 From Monday 18th May, the Ziano di Fiemme factory and the mono-brand stores will reopen safely.
Masks, gloves and social distancing are the new mantra of phase two in the fight against the Coronavirus epidemic and La Sportiva is ready to face it in safety: from Monday 18th May the production of climbing shoes and mountain boots officially resumes in its factories in Val di Fiemme and with it the whole production chain. Initially, 200 factory workers ( out of a company population of over 360 people) will take turns on two daily shifts of 4 hours while the employees who can work from home in smart-working will continue to do so, in order to reduce the number of people present in the company at the same time.  In addition to these measures employees' body temperature will be checked upon entry and exit in order to guarantee additional safety for all workers and minimize the risk of gatherings.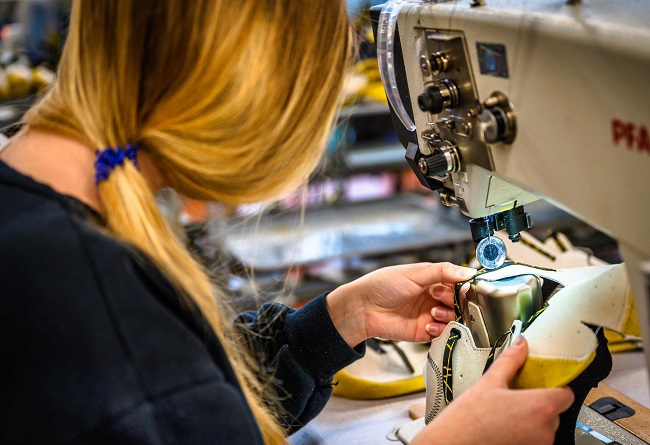 "We are finally back in operation even if not yet fully operational" says Lorenzo Delladio, CEO & President – there is a need to restart the company and the entire supply chain with the aim of returning 100% of production capacity by June.  It will also be essential to see how the market will respond and an immediate "feel" of the situation will come from of our mono-brand stores set to  reopen on Monday 18th May, thanks to the work of our safety managers who have implemented and applied in record time all the measures aimed at limiting the contagion, we have however preferred to wait and resume production and re-open the brand stores at the same time."
The Ziano plant never actually stopped production completely, except for the first two weeks of course. A task force of 18 employees recalled from the layoffs has been actively engaged in the creation of a production line of 5 thousand safety masks per day in favour of the Civil Protection of Trento (Protezione Civile di Trento), while the R&D department has worked tirelessly to create the exclusive Stratos Mask, a washable and reusable product that also takes into consideration the sustainability of protective devices in this phase of coexistence with the virus.  "We are now ready to market this mask with an interchangeable filter that can be used in everyday life but also for outdoor sports– explains Delladio – by May it will be possible to buy it on our e-commerce page and in June the first deliveries will start.  It is a project that has required a lot of effort and has given a lot of satisfaction, it was not easy for a factory that normally produces footwear to convert to the production of protective devices such as the Stratos Mask".
Innovation, ethics and sustainability continue to be the main drivers of La Sportiva since 1928.
INFO: La Sportiva