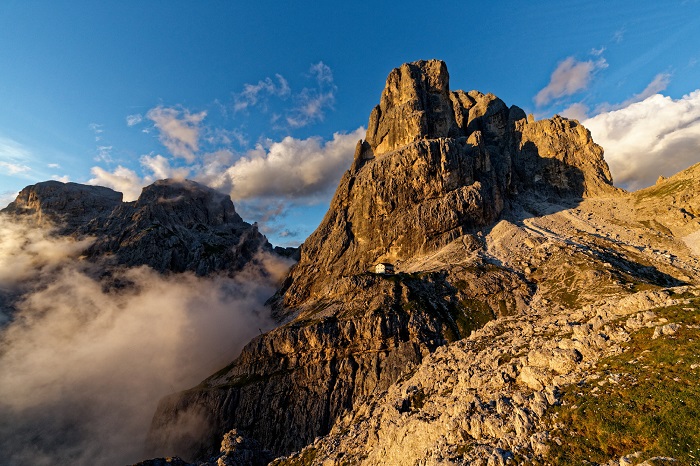 Good news for trekking lovers: the summer season is not over!
In the Pale di San Martino – the widest group of the Dolomites, a UNESCO World Heritage Site, there is still time to experience hiking thanks to lifts and mountain huts being open during the following weekends: 28-29 September, 5-6 and 12-13 October. A great opportunity to see the magic autumn's colors experiencing trekking at high altitude immersed in the Natural Park Paneveggio – Pale di San Martino, taking the lifts Tognola, leading to Alpe Tognola (2000m), or the lifts Colverde-Rosetta taking to the Pala Plateau (2600m).
In the Pale di San Martino, during the weekends until the 13th October, you will also find open mountain huts: Rifugio Rosetta, Rifugio Pradidali, Rifugio Velo della Madonna, Rifugio Mulaz and Rifugio Treviso Canali Huts will let you feel the magic atmosphere of mountain huts and let you taste local, typical food.
During the weekends you will find special events dedicated to the mountains and free shuttle buses to Val Venegia and Val Canali will be available.
Moreover downhill lovers can still try the San Martino Bike Arena using Tognola lifts.
Click here to find out our suggestion for your autumn holiday.
INFO: San Martino di Castrozza, Passo Rolle, Primiero e Vanoi