Growing up in the limelight isn't easy, and if you are the son of a world champion you know it well.
La Sportiva storyteller meets Michele Boscacci, born into the skimountaineering and raised as a champion, to understand how the relationship with his father lead him to become one of the strongest skimountaineers in the world. 
Just as being a parent is not easy, sometimes even being a child can be difficult, especially when your parent is a well-known personality.
The fear of disappointing expectations becomes an obstacle to achieving one's goals and feelings of inadequacy become a reoccurring theme.
This can happen, but today's episode tells a totally different story.  It is the story of Michele, ski mountaineer, and his father Graziano, former world champion in the same discipline.  A story that talks about the relationship between father and son as well as the relationship between two champions.
Michele Boscacci was born in Albosaggia, one of those places where skis and skins triumph, a small town in Valtellina that boasts a number of record victories in the world of ski mountaineering.
As the son of a ski mountaineer, he soon embraced his father's passion, following him to the races in the years in which Graziano scored important victories in National and International competitions, winning the first world ski mountaineering championship.
At the age of 5 he put on his skis for the first time and immediately proved he had the making of a champion.  Today, nearing the age of 30 years old, he has become "king" of the ski mountaineering world, having collected an incredible number of victories, including the Overall World Cupand the Grand Course.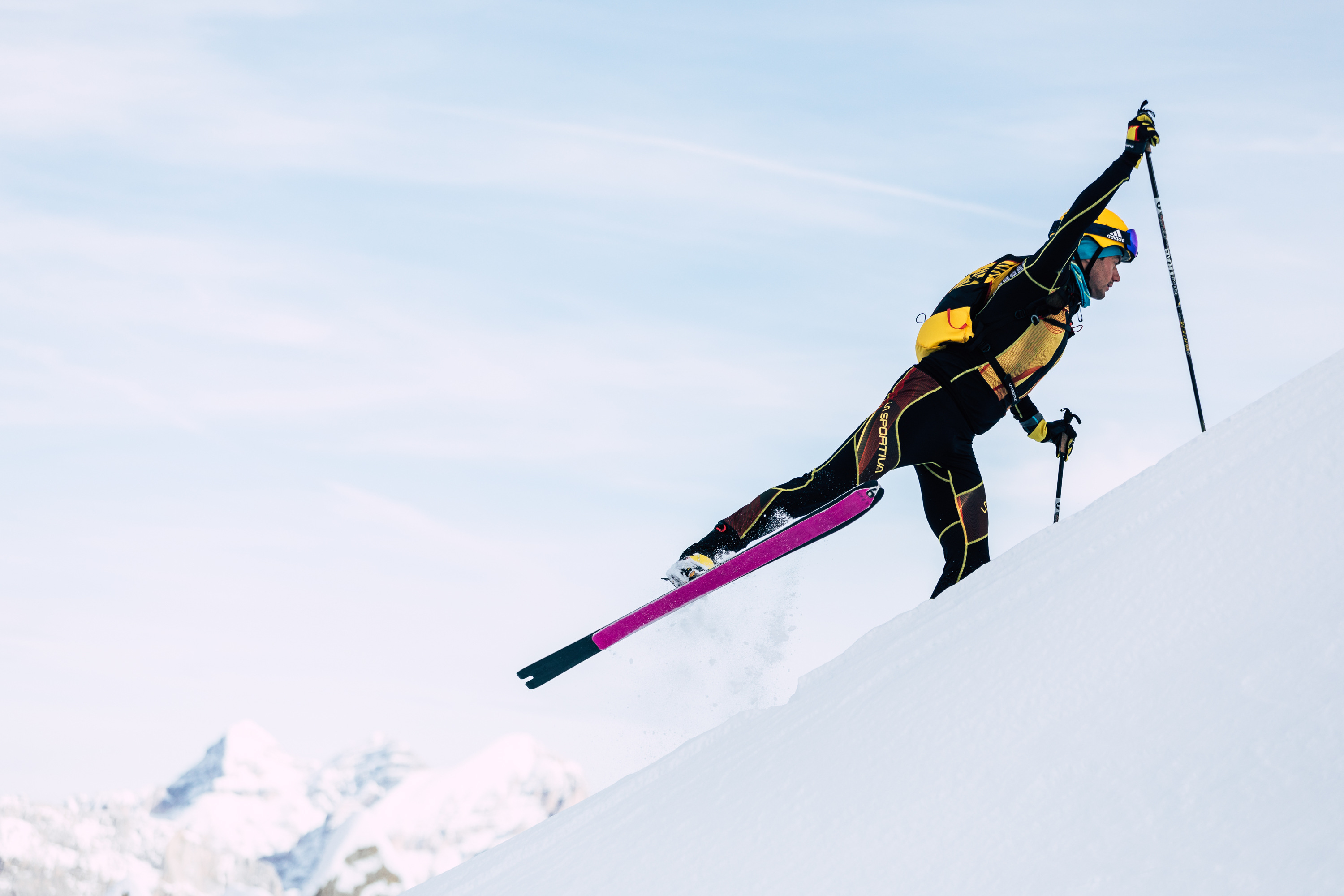 This is a story made up of extraordinary performances that stem from a solid past and a great present.  A story marked by the passing of the baton from father to son which bestows a renewed value to a common passion, transforming itself into an opportunity for sharing, confrontation and mutual inspiration.
A passion, that reflects the tradition and links with its territory, but also perseverance and lots of hard training sessions. Values that, in parallel, have always been the fil rouge of the La Sportiva heritage: the art of handmade manufacturing handed down from generation to generation perfected with incredible innovations, a winning combination that has allowed this small local shoe manufacturer to evolve into a large and successful company with worldwide recognition.
INFO: La Sportiva