Building on over 75 years of trusted and inspired product, Nordica is proud to announce its first freeski pro models in honor of TJ Schiller and Rory Bushfield as part of its 13/14 collection of skis and boots.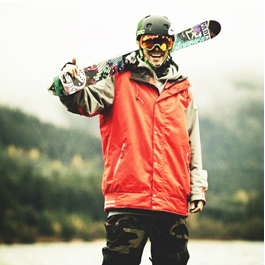 TJ Schiller
"It is only fitting that the TJ Pro boot and Bushwayne ski are Nordica's first freeski pro models. TJ and Rory are pioneers in freeskiing. They helped define what freeski is today from the park to the backcountry," said Reto Rindlisbacher, Nordica General Manager. "In building these products with TJ and Rory, we wanted to not only honor their legacy in freeskiing, but help them continue to push the boundaries of what can be done on skis by giving them the highest performing products possible. We also worked very closely with TJ and Rory to create a look and feel their boot and ski that clearly represents their own unique style and personality."
"It's an honor to partner with Nordica on their first ever pro model. They have been making amazing boots for 75 years and this will be the first time they have ever done anything like this," said Schiller, whose won X Games Gold, appeared in numerous film segments and was the first person to land a double cork 1620 in competition.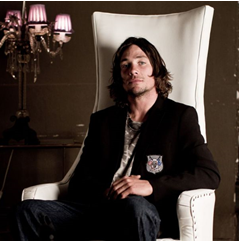 Rory Bushfield is a Canadien air-hound, who has long had a very simple philosophy. Get low, go big, and stomp. Refreshingly modest and personable, Bushfield began his career as World Cup mogul skier before progressing to slopstyle competitions at Winter X then to the backcountry where his groundbreaking style has appeared in virtually every major movie house including — Poor Boyz, Matchstick Productions and Sherpas Cinema. "I am so stoked to get a pro model with Nordica, they have been killing it for years, and for me to get the first pro model ski that they have ever released is just a huge honour — it is an amazing feeling," said Bushfield, who recently expanded upon his skiing to join the cast of Nitro Circus.
TJS PRO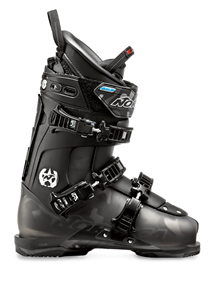 Schiller said there were two major goals when designing this boot. "Aesthetically I wanted it to stand out. The graphics came from my major addiction to Nike shoes," said Schiller, known for his amplitude and style, adding: "Camo has made a major comeback in fashion and I wanted to get ahead of the party by smoking it out with Black camo. My other goal was the performance, so I tightened up the fit with a bomb proof Doberman style liner as well as a more aggressive forward lean. The boot just kills it!"
TECH HIGHLIGHTS
• 98mm last
• Screwed buckles and straps
• Full shock eraser boot board
• Progressive flex
• Three piece shell design
• 45° buckle for maximum hell retention
• High traction dual density soles
BUSHYWAYNE

At 127 underfoot and a Blunt Nose to eliminate chatter, if you are heading out to the hills for battle, then you need the ultimate weapon — the Bushywayne
"Sometimes I wanna go shred the park, sometimes I wanna go for a hike, build a booter, and send it into some pow, sometimes I wanna find any old run on the hill and challenge my buddies to a race or an all natural slopestyle contest using whatever we can make the most of," said Bushfield, adding. "The Bushywayne lets me do all of that and more. Big and burly, with an extra stiff tail to eliminate those dirty landing wheelies, it's what I've been looking for in a ski all my life."
Bushfield worked with noted American illustrator Peter John de Villiers to capture his frenetic lifestyle that can find Rory scouting the backcountry in his beloved Cessna with his dog, Dexter, by his side; on his sled heading to his next launch pad; whipping ninja stars and machetes around his front yard; or surfing a break in Costa Rica. "The graphic was designed around my tendencies to get caught in my swirling vortex of a garage, and my need to escape to the hills, or the skies, with my faithful hound Dextor the great at my side. The skull is spewing items from my garage as I make my escape in Frogsbreath, the first airplane that I have ever owned, a beautiful little Cessna 172."
More info:
Nordica