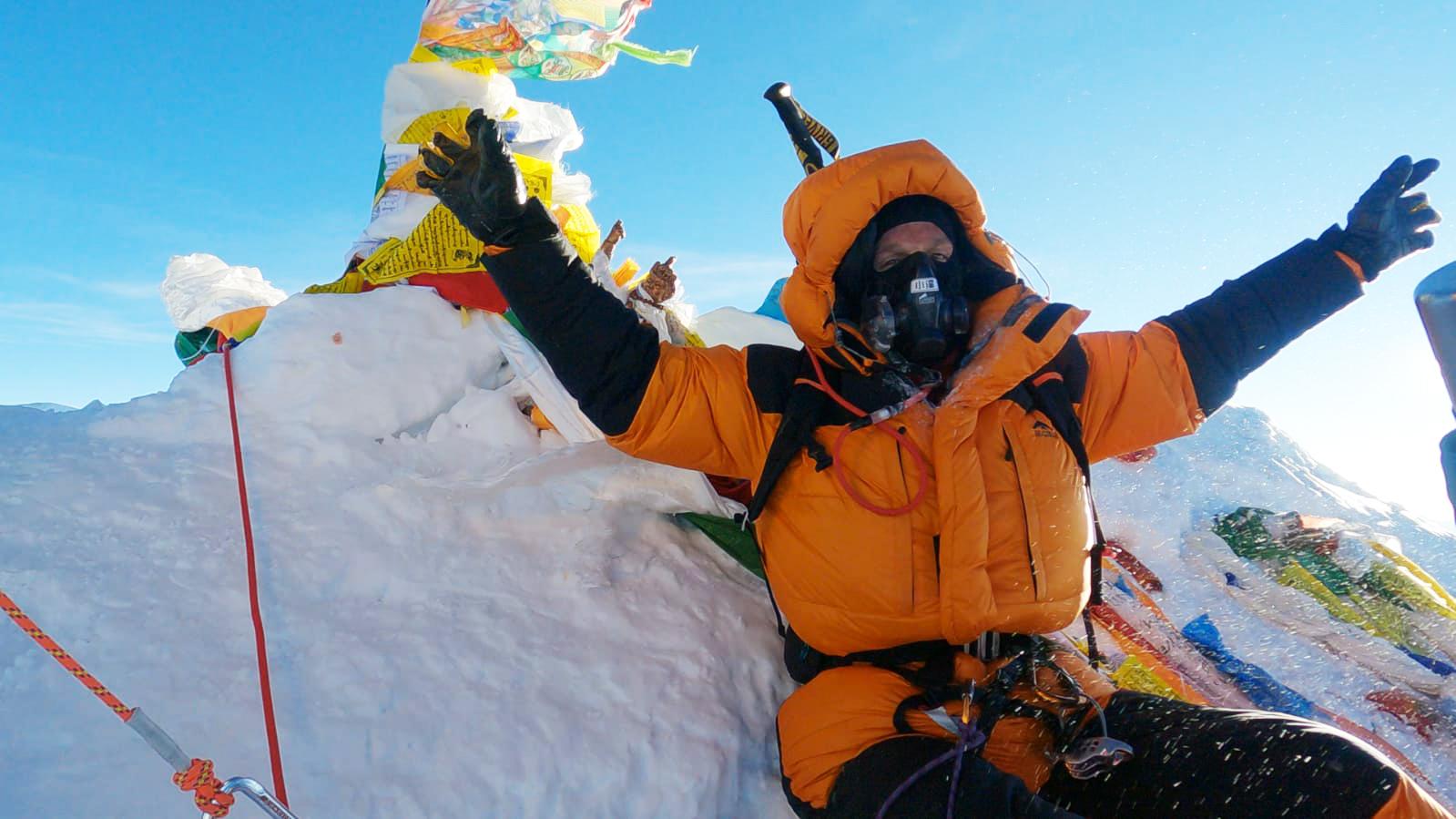 The Italian climber, Andrea Lanfri, who, in 2021, became one of Ferrino's ambassadors, on 13 May fulfilled his life-long dream, by becoming the first athlete in the world with multiple amputations to climb the Everest.


We followed all of Andrea's steps toward the Roof of the World with trepidation. We rejoiced with him and his climbing partner – alpine guide Luca Montanari – when, on Friday 13 May, at 5:40 in the morning (local time), they were able to admire the sunrise from the highest point on Earth, at 8848 meters above the sea level. Then, we held our breath waiting to hear about their safe return to the Base Camp, after a long and difficult descent.

Now that this feat has finally ended in the best way possible, we too can celebrate and express all our pride for having contributed to their success, with our technical mountain equipment, born out of Ferrino's passion and know-how. In particular, Andrea had the ultralight Instinct backpack, a Lhotse 4 tent for the Base Camp, a Dyneema Blizzard tent for the upper camps – which will be available in our FW22 collections from September.

Andrea's great climb started eight years ago, in 2015, when, due to acute meningitis, he suffered the amputation of both legs and seven fingers. Instead of being discouraged, this young athlete from Lucca tackled the uphill battle that led him to gain back his day-to-day normal life, and also to excel in Paralympic run races, and then chase his climbing dreams, with increasingly ambitious goals, until he reached the Top of the World.

Lanfri and Montanari climbed the Everest along the classic route, on the Southern side. After reaching Nepal in April, they completed their acclimatization, and Andrea even took this chance to wear his runner blades and run the highest mile in the world, in just 9 minutes and 48 seconds.
Early last week, Andrea – with the prosthetics especially designed for high-altitude climbing – climbed with his partner toward the upper camps, until they reached the South Col, at 7900 meters, where the final stretch toward the peak began.
The climb was not at all easy, and the struggles were abundant, especially at very high altitude, due to the extra-low temperatures and thin air. Andrea and Luca used supplemental oxygen on the last stretch toward the peak.
INFO: Ferrino