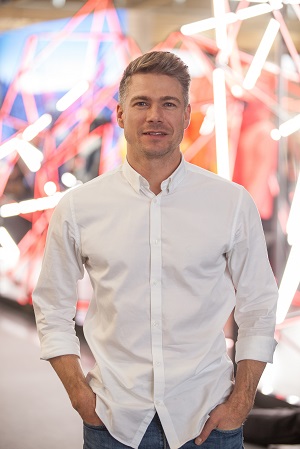 Philip Krätzig has been appointed head of the international brand marketing of the South Korean outdoor clothing specialist BLACKYAK. Since 2016, the 35-year-old has been supporting the BLACKYAK team in Munich as digital manager to introduce the premium brand in Europe and North America. The position of Head of Marketing was newly created.
Due to the ongoing globalisation of the BLACKYAK brand, Philip Krätzig's range of tasks has already grown far beyond digital marketing in recent months. "We consider our brand communication holistically according to the principle of multi-touch point marketing. That's why it was only logical to entrust Philip Krätzig with this position," says Maximilian Nortz, Managing Director International Business at BLACKYAK.
Philip Krätzig's task is to make the brand more visible and experienceable in all EU countries, as well as in the USA and Canada. "We want to convince our customers of our products – the quality and features speak for themselves," says Krätzig. In order to introduce new collections and innovations as quickly as possible, Krätzig will work closely with the product development team. "I'm very happy about the trust and opportunity to make a traditional brand such as BLACKYAK more global and successful," says Krätzig.
INFO: BLACKYAK