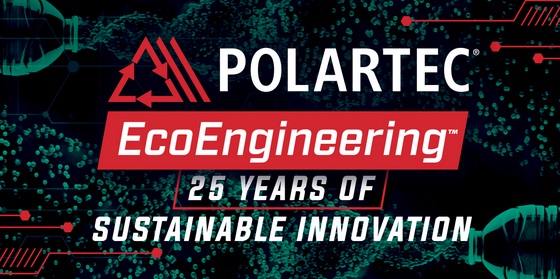 If you're looking to increase the sustainability of your product line, we've got the fabrics to help you make it happen.
For over 25 years, we've used EcoEngineering™ to pioneer recycled technologies and push the boundaries of fabric science. Today, we offer more than 200 styles and 6 million yards of sustainably-made fabrics a year. That's 1.3 billion plastic bottles diverted from landfills. But even that's not enough.
EcoEngineering is our whole system approach that includes more than recycled yarn, but innovative wastewater treatment, high efficiency lighting in our plants, and a reduced carbon footprint by knitting closer to where our customers cut and sew. It's a system that enables the kind of invention you'd expect from the world's leader in innovative and sustainable textile solutions.

INFO: Polartec