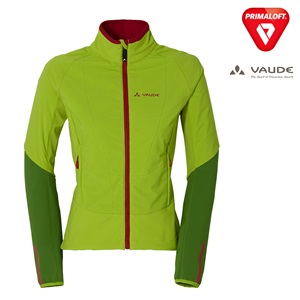 PrimaLoft® Silver Insulation Active answers the challenge of keeping consumers warm and dry during high-aerobic activities. Whether for running, ski touring or finding fresh tracks in the backcountry: this soft, packable and water-resistant insulation regulates wearers' comfort levels during intense activity. Its versatility and thermal efficiency enable consumers to wear PrimaLoft® Silver Insulation Active all year long without having to repeatedly put on and take off layers during an adventure, so they can remain in their comfort zone sweet spot and stay in the moment. The construction of PrimaLoft® Silver Insulation Active allows product designers to utilize a much wider variety of breathable outer and liner fabrics, resulting in more year-round choices for manufacturers and consumers. The addition of PrimaLoft® Silver Insulation Active to the company's product line-up offers its global brand partners the opportunity to create extensions within their lines for a wider variety of activity-based goods.
"PrimaLoft® Silver Insulation Active brings greater thermal attributes to active insulation," said Brian LaPlante, Marmot's category manager. "Our product development team was especially excited about its versatility, and the fact that they are not limited in fabric choices for the best in aesthetic and performance design. We continue to hear from our customers that they are seeking apparel to keep them comfortable in extreme, high-octane activities. PrimaLoft® Silver Insulation Active is absolutely the best solution we can deliver them."
In addition, VAUDE, Europe's sustainable outdoor supplier, was chosen as ISPO GOLD AWARD WINNER 2015 with its PrimaLoft® Bike jacket, insulated with PrimaLoft® Silver Active. Beside Marmot and Montane, the launch partners for PrimaLoft® Silver Insulation Active include: Bogner, Brax, Audimas, Campagnolo, Carpus, Castelli, CMP, Direct Alpine, Dunderdon, Eider, Helly Hansen, Klattermusen, La Sportiva, Mammut, Marmot, Martin Margiela Men, Montane, Montura, Musto, Norrona, Rapha and Zilli.
INFO: PrimaLoft