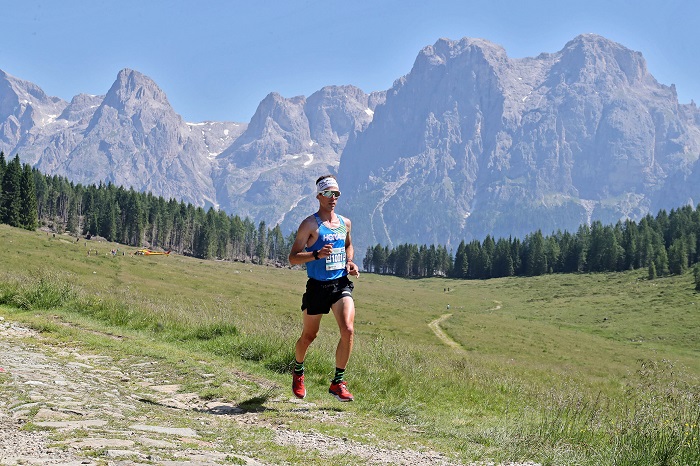 The Primiero Dolomiti Marathon is back in the Palagroup (Dolomites – UNESCO World Heritage Site) on 3th July 2021.
The Marathon, with its two routes (42 or 26 Km) goes through some of the most beautiful places of the area of San Martino di Castrozza, Primiero and Vanoi and allows to enjoy amazing panoramas while running. The event attracts every year both athletes and mountain lovers, both expert runners and newcomers, who have the chance to run in the beautiful Val Canali, "home" of the Natural Park Paneveggio Pale di San Martino, in San Martino di Castrozza and its meadows just under the Palagroup, to pass by the Calaita Lake and to enjoy the last part of the marathon in Fiera di Primiero.
The Area of San Martino di Castrozza, Passo Rolle, Primiero and Vanoi is a real Eldorado for sport and outdoor lovers. Runners can find lots of trails, mountain paths and forest roads of different level of difficulty and surrounded by different types of natural environment: From majestic Dolomites' peaks, to green meadows, from alpine lakes to pastures and beautiful mountain villages.
In San Martino di Castrozza you can also find the Ces Trail, the first running park of the Dolomites with 16 trails dedicated to running but also trekking, in an amazing natural landscape.
A reminder for trail runners: don't forget to get registered for the Rosetta Verticale Trail Run (19.th September), with start in San Martino di Castrozza (1450m) and the finish line on the Pala Plateau (2700m), on the Rosetta Peak.
Photo Credits: www.newspower.it
For more information: www.sanmartino.com