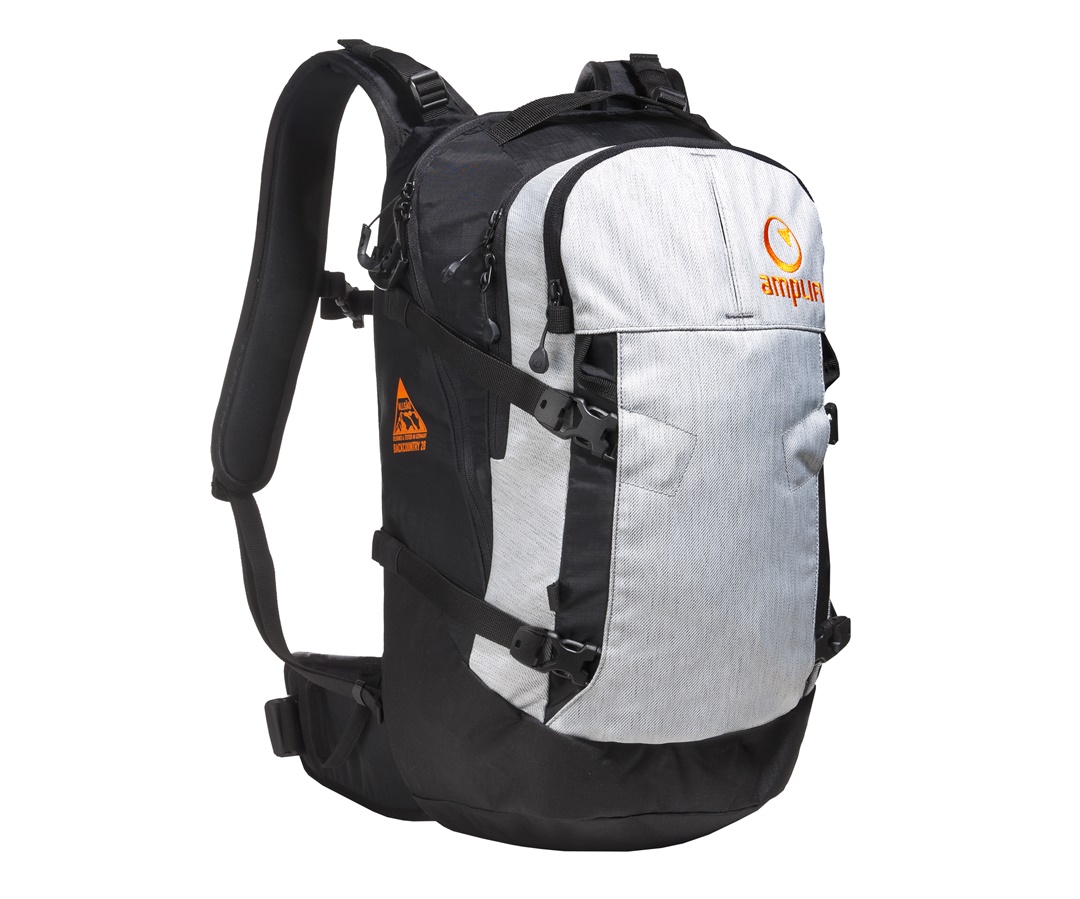 The BC Pack is a super-lightweight backcountry pack. Fully equipped with a ski/snowboard carry system, avalanche gear compartments, helmet carry system, goggle pocket and an insulated shoulder strap for your backcountry mission. Perfect for your hike mission! As an option a featherweight EPP protector (only 160 gr.) can be added to the pack.
Tech Info:
+ Available in 22 & 28 Liters
+ Colors: Outrun, Stealth Black, Glacier
+ MSRP 159,99 EURO, additional EPP back protector 34,99 EURO.

What are the most important technologies/features in your backpack?

We are offering the same awesome features as before, the same amazing workmanship – but offering more renewable, and recycled fabrics and components (bluesign® and OEKO-TEX® certified). Also, we are striving to reach a 100% PFC range at the end of 2021. A very nice technical solution is our very lightweight, yet super stable Snowlite Airflow System. The system is an ergonomically designed, super-lightweight, 3D-molded EVA back panel. It maximizes ventilation around the spine and shoulders for extended use while keeping your race weight down. The auto compression hip belt eliminates any swing weight while riding and can be released on lift rides without any efforts.


Any efforts in sustainability?

We're passionate about our earth, and we want to preserve our winters. We are already using recycled PET fabrics, PFC free fabrics, Bluesign® approved components and Oeko-Tex® certified components. We are committed to pushing this year on year. Also we are committed to reduce our airmiles in the design and transportation process. And we have teamed up with an NGO in VietNam, called Helping Orphans World Wide where we support with our supplier the Ready2Learn program, which supplies children with the educational supplies necessary to succeed.