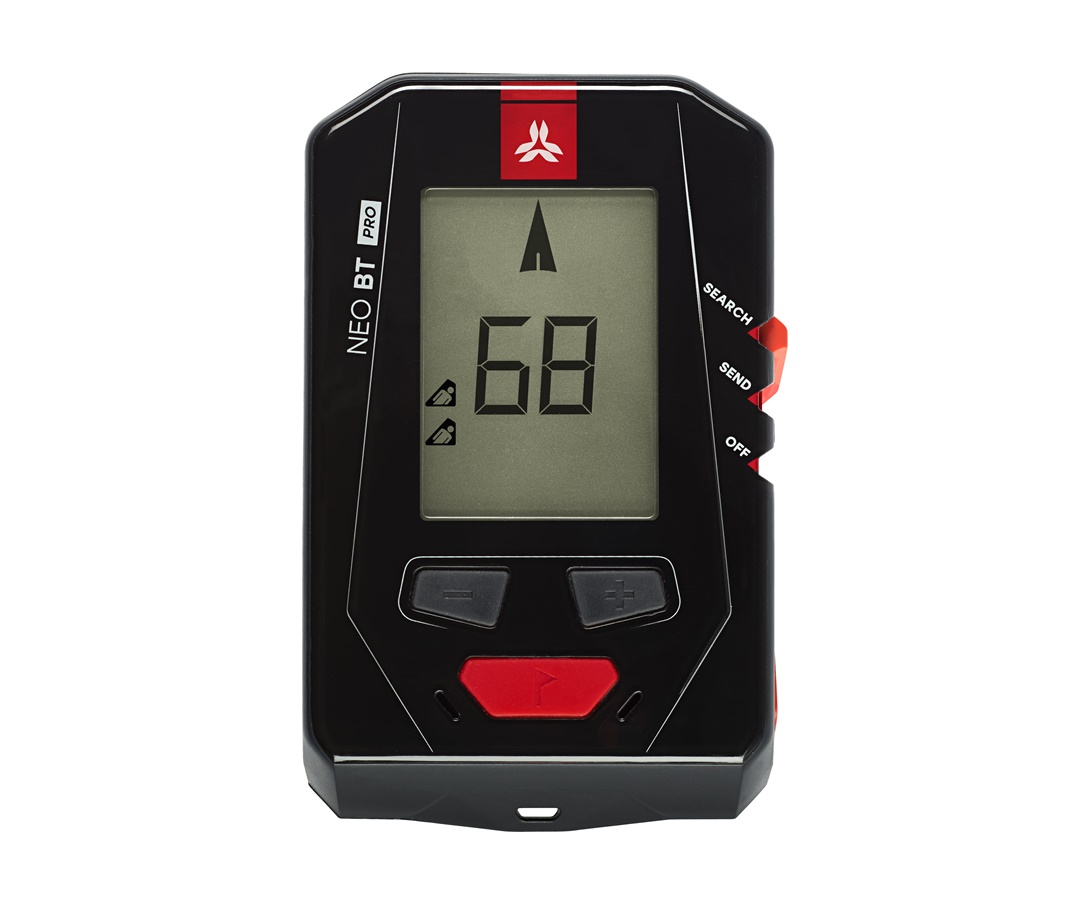 A top-of-the-range Avalanche Beacon from ARVA, the NEO BT PRO combines performance and connectivity.
With a search strip width of 80 m and Bluetooth technology, it will satisfy both professionals and the new generation of snowsports enthusiasts. Users can connect their NEO BT PRO to the ARVA app to access a wide range of services, including setting up their transceiver, preparing for their trip or even training for rescue.
Experts will appreciate the advanced analog mode which offers automatic calibration and a maximum detection range of 90 m. In a multi-victim situation, the crolling mode will be the rescuer's essential ally in optimising the search process. The NEO BT PRO is equipped with a soft holster providing maximum adaptability for a wide range of body types.