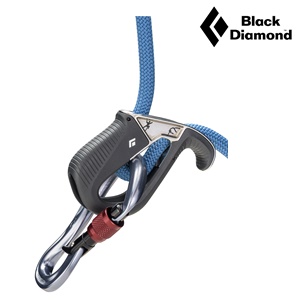 The ATC Pilot is a belay device with sophisticated functions and design. It is particularly captivating through its easy and intuitive handling. The belay device with its ergonomic shape allows for smooth rope handling and gradual lowering. Thanks to its unique geometry the ATC Pilot is an enhanced breaking device; the belay hand must grasp the rope firmly below the belay device at all times. With its refined materials and 3D construction the new belay device offers a high safety margin.
Features BELAY DEVICE ATC Pilot
Accommodates ropes from 8.7-10.5 mm
Smooth rope payout
Gradual lowering
Steel construction
Ergonomic, non-slip surface
Single rope use
Weight: 86 g
The BIG air pilot package combines the added security of the ATC Pilot with the strength that prevents cross loading and durability of a GridLock carabiner.