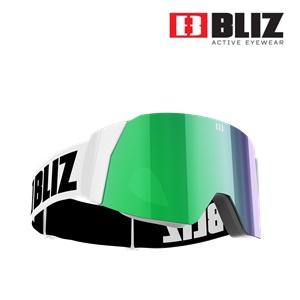 Uncompromising Lightweight when you need it. Air delivers superior quality & performance in the most demanding conditions.
Air is a unisex goggle with a perfect balance between design, lightweight and functionality. Through careful development and pro­duct testing, we have managed to create a goggle that delivers security and light weight performance in absolute top class. Air has been designed with a wide field of view and a flexible system to easily switch between different lenses. Air has also been optimized for perfect comfort through 3 layers of foam with soft fleece against your face. The goggle also have flexible side clips and an adjustable 45mm strap.
• 100% UVA- and UVB protection • Double lens • Outer lens in Unbreakable Bliz X-PC Polycarbonat • Inner lens in Aceta­te with antifog treatment • Flexible side clips for optimal helmet fit • Adjustable strap for optimal fit • Soft protective case.