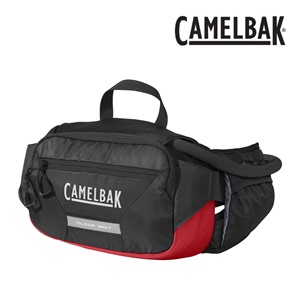 Brand new at ISPO 2019, the new CamelBak Glide Belt™ is the company first XC skiing belt. It offers cross country skiers a minimalist approach to wearable hydration with a 1.5L lumbar reservoir in a comfortable hip belt design.
Load bearing water and cargo weight is centered around the waist, resulting in a lower center of gravity and leaving your back and hands free for increased mobility.
Tube and bite valve are insulated. The organization pocket will offer space for all your personal belongings and a zippered pocket will take care of your most valuable items.