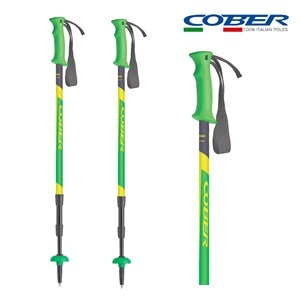 3 sectors adjustable trekking pole, with expander locking system, adjustable strap, interchangeable basket. (also available in 2 sectors version).
code 303
size adjustable from 63 to 140 cm
shaft aluminum alloy 8083 H18
diameter 18/16/14 mm
R 45 kg/mm2
lock system with expanders
decoration silkscreen
grip soft touch styrenic plastic
strap adjustable with Quick Strap system
basket interchangeable (equipped with ø 50 mm)
support zytel for interchangeable baskets
tip steel
weight 253 g (each)
price Euro 14,90 each (suggested retail price).