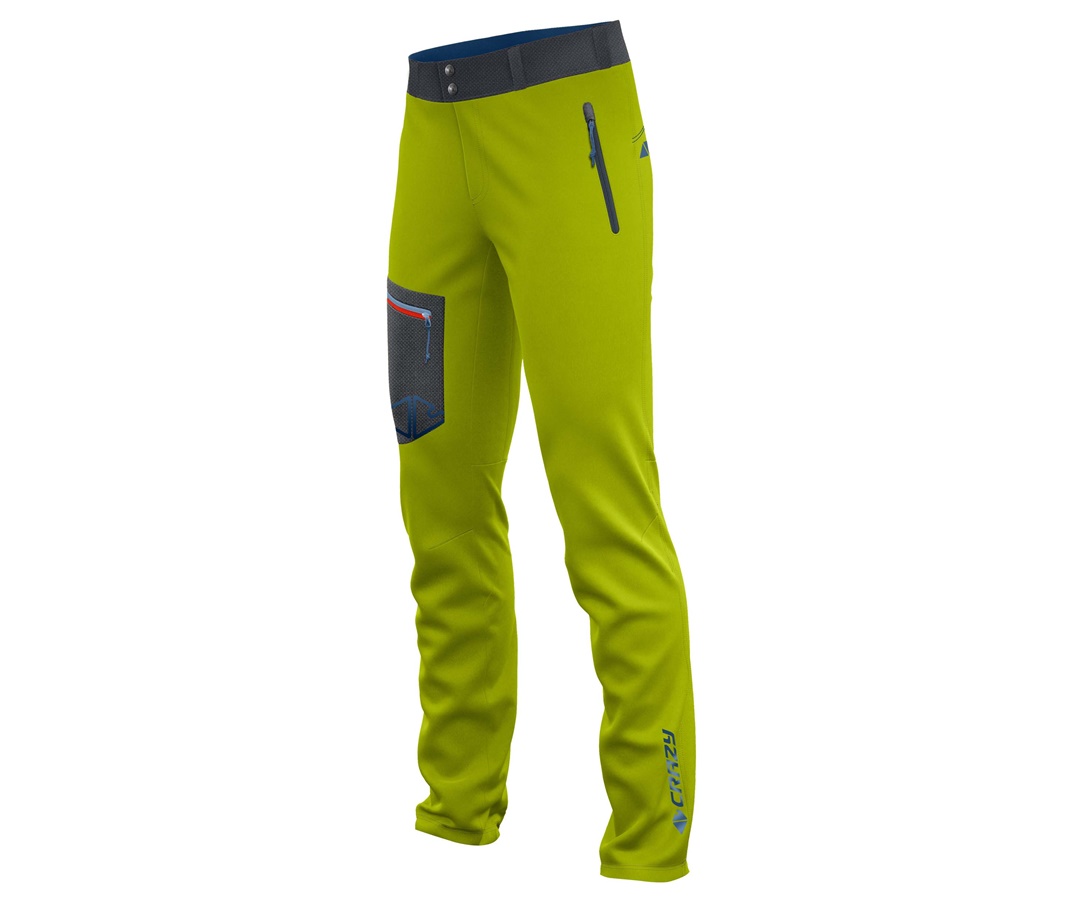 PANT RESOLUTION LIGHT
Crazy Fast & Light philosophy is especially suitable for garments that are intended for trekking or mountaineering, and an iconic pair of trousers such as our Resolution fully embodies this principle.

Thought to make every day of hiking an enjoyable experience, they are comfortable and practical trousers that, making the most of their attractive design, have turned into a very popular garment in Crazy collection. They are made from Endurance Light, a 2-way stretch, breathable, lightweight, yet abrasion-resistant fabric. A contrastcolour, comfortable waistband and the patch pocket on the thigh complete the signature look of this garment. The waistband is closed by little snap buttons with high holding strength while the side pockets and the thigh pocket are secured by zips.