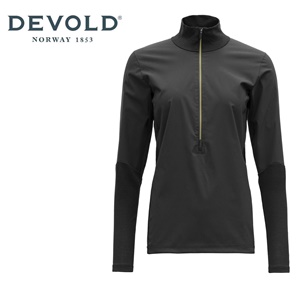 DEVOLD Running: ultimate high intensity sportswear, fast-drying, flexible and breathable garment, the highlight product is the new COVER jacket.
DEVOLD COVER jacket protects against the wind and allows to extend the running season the whole year. The jacket is made from a tightly woven Merino wool blend and wind resistant.
Features:
Chin guard on zipper,
Two way zipper in Front,
Fitted collar,
Airflow panels.
Fabric: 58% Merino wool, 36% Polyamide, 6%Elastane, colour: black, Weight: 150g/m2, Fibre: Superfine 17,5 micron.

MAP: 140,00 Euro.