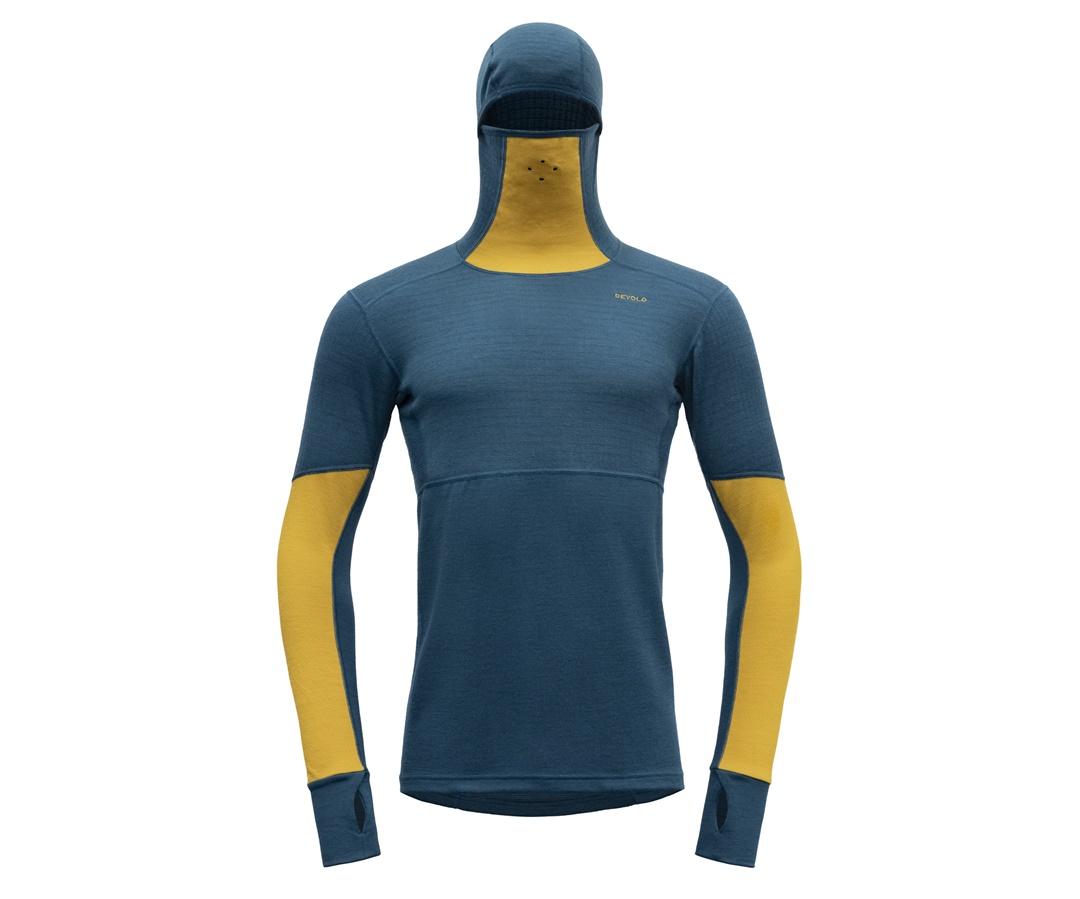 Expedition Artic pro is created for the most inhabitable and extreme enviroments on the planet. In collaboration with polar explorer Borge Ousland, Devold presents the warmest and most insulating baselayer to date. Developed in our test lab and tested in extreme conditions, by a man who knows first-hand that what you choose to wear is equal to survival. The shirt is developed for extremely low temperatures, and is also suitable as a midlayer. It has particularly insulating properties and is made up of three different qualities, taken from existing collections: The moisture-wicking Expedition in 90% Merino and 10% Silk, the insulating Egga grid, which traps air and creates extra insulation, and the ventilating Woolmesh. Each material adds unique function and together form the ultimate garment for tge extreme cold.
DESIGN FEATURES:
1) tailored hood
2) articulated and close-fitted hood for protection of nose and face
3) high chin protector with sewn eyelets for improved ventilation
4) flat seams for optimal control
5) mesh panels for ventilation
6) body mapped wood-panels
7) articulated fit
8) long 2-layered cuffs with thumbholes
9) extended back panel.
The Aquaduct treatment gives the garments superior wicking properties
Inner layer: 100% wool (merino)
Outer layer 95% woool (merino) and 5% silk
Weight Extra Warm 235g/m2
Size woman: XS – XL, regular Fit
Size Man: S – XXL, regular Fit.

GALLERY: