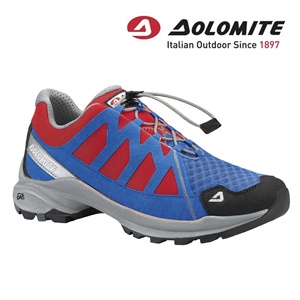 Closely tied to the mountains through our name and our history, our pride in being a leading brand constantly spurs us to work with passion and never betray the expectations of our fans and all those seeking a product that meets their needs.
A product with the best in tradition, experience, innovation. We listen to wearers' opinions and experts' dreams to push forward techniques and technologies and test increasingly high-performing materials.
This enables us to continue developing our products, day after day, without being content with existing results. We focused on performance while never forgetting the comfort that has always been a fundamental part of our footwear. We have given our products a consistent, recognisable look that combines functionality with aesthetic appeal. Construction technologies, materials and colours were studied in-depth, leaving nothing to chance. Each detail has its raison d'être, be it technical or aesthetic.
Light, comfortable, breathable product, suitable for people who love to be outdoors and on the move, enjoying close contact with nature and a healthy lifestyle. Perfect for walking on easy trails on flat or low-gradient terrain, including urban parks and Nordic walking. Ideal for walking and traveling in hot climate.
Performance with climate comfort