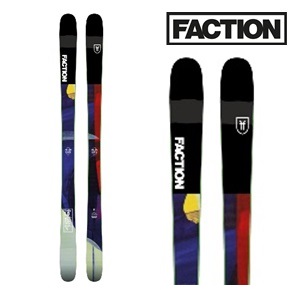 The brand-new Prodigy 1.0 is a newschool park ski built to help you get creative.
This Poplar-cored, 90mm underfoot freestyle twin, seasoned with 3mm of camber and plenty of tip and tail rocker, has buckets of pop and flex while maintaining real performance on the downhill. Rebelling against symmetrical park ski tradition, the directional shape of the Prodigy 1.0 ensures that you have more control throughout your turn, whether that's carving in switch to a 40-foot booter or hand-dragging into a wavy trail feature.
The wider shovel and Surf Zone tech means that you can easily blend those carves into butters while the skinnier, surfboard-inspired pintail feels effortless to slarve and press on pretzel landings or knuckle take-offs. Flax stringers, lighter and more ecological than fibreglass, keep the ski lightweight while XL 2.2mm edges, thicker bases and full Cap tips and tails ensure a bombproof set of sticks that lay the tracks for modern-day, do-it-all park skis.