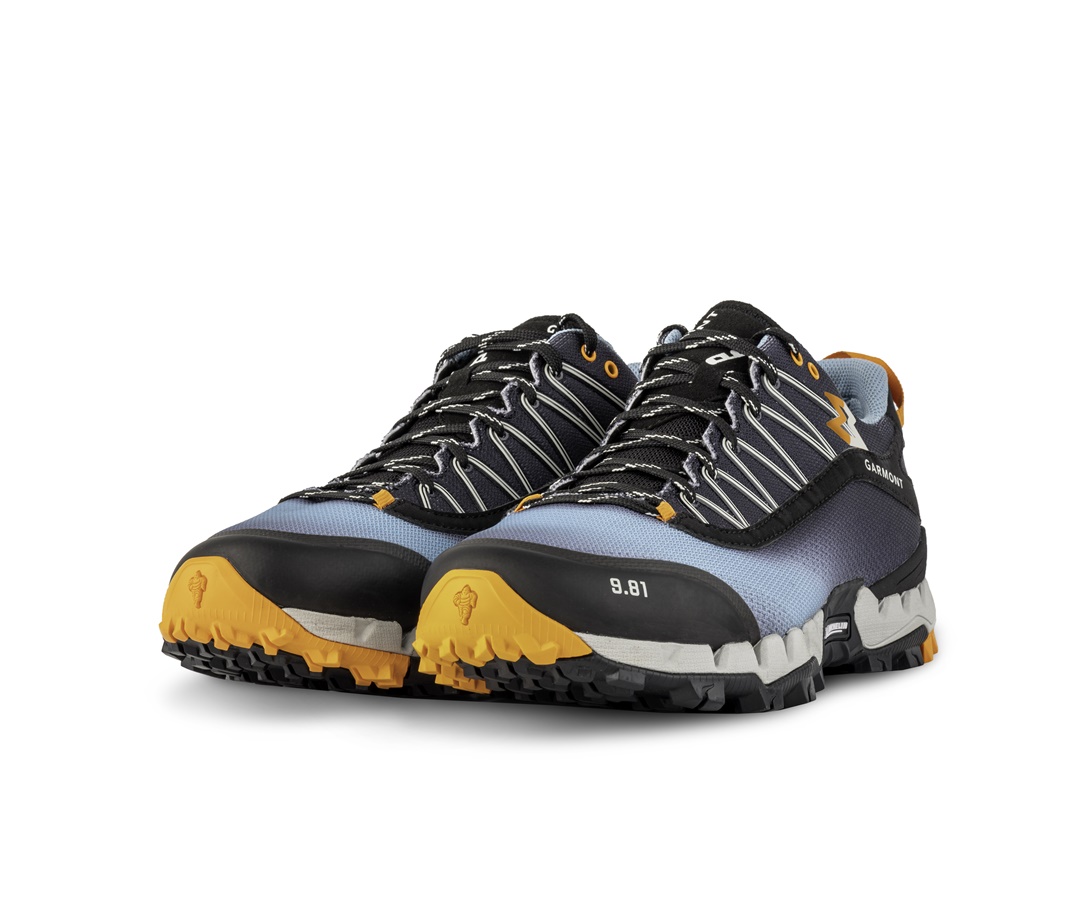 GARMONT 9.81 BOLT 2.0 Garmont's new 9.81 BOLT 2.0 has been designed thinking to a multifunctional shoe that is light,breathable and performing in fast activities.

The air mesh upper uses ECONYL® certified yarn, a regenerated nylon made from fishing netsdiscarded at sea and other nylon waste. ECONYL® regenerated nylon has the same qualities asvirgin nylon, but offers a huge advantage in terms of sustainability. In fact, in the production of9.81 BOLT 2.0 with ECONYL® certified yarn, 1.25 kg of nylon waste was used for every ten metersof fabric, with a reduction in emissions of up to 87% and a reduction in gross energy requirementsof up to 44% compared to using the same meters of fabric made with virgin nylon yarn. The upperis also equipped with a PU toe cap to increase impact protection and inserts on the body forgreater protection and structure.

The EVA midsole is equipped with a special ventilation grid that allows humidity to escape evendownwards, making the shoe extremely cool even in the hottestclimates and thus keeping thefoot cool and dry for the entire duration of the activities. The TPU heel stabilizer guaranteesexcellent support and a better weight balance offering greater stability and safety.

The exclusive use of the Michelin® Free Cross sole, equipped with deep and aggressive sculptures,finally provides exceptional grip and superior control even on mixed and staggered terrain.