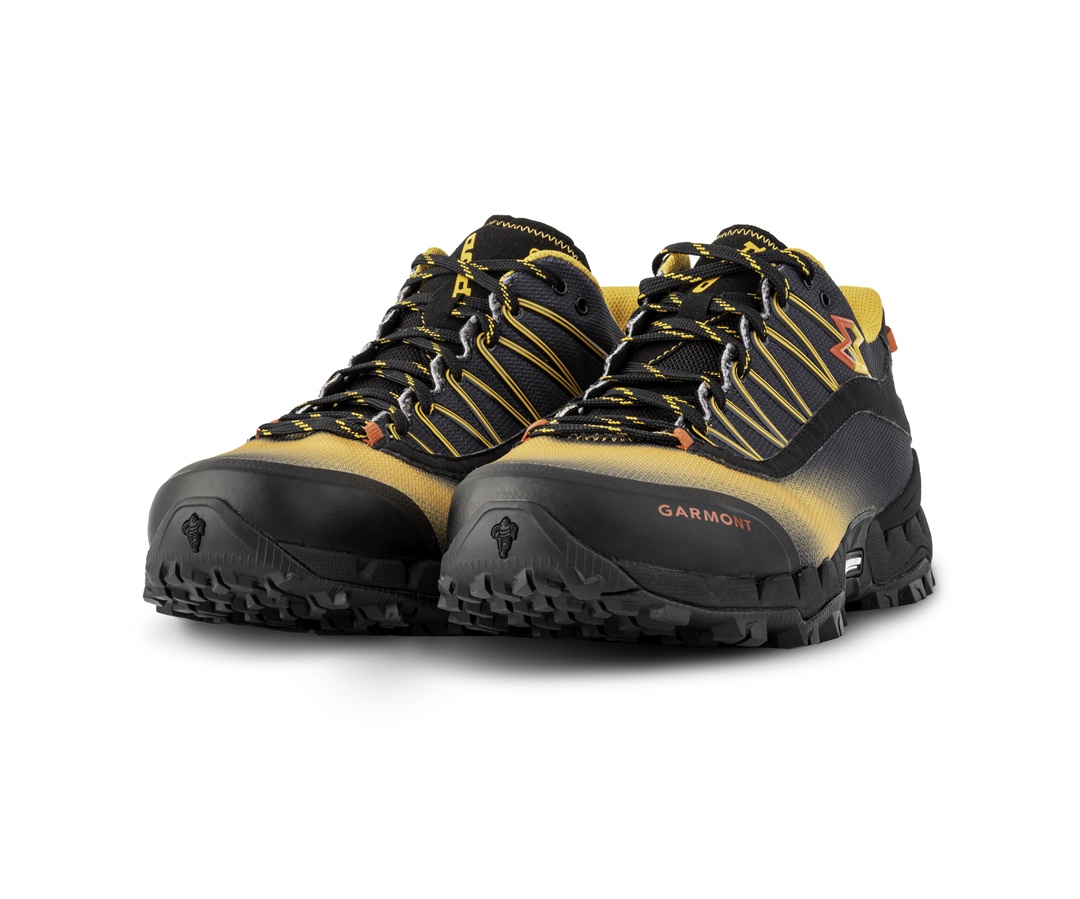 The 9.81 N.Air.G 2.0 GTX® is designed for active users who usually alternate different fast-paced activities in the mountains.
The sublimated mesh fabric upper uses certified ECONYL® regenerated nylon from waste such as fishing nets abandoned in the oceans and other nylon waste. ECONYL® regenerated nylon has the same qualities as virgin nylon, but offers a huge advantage in terms of sustainability.  The seamless PU overlay on the upper wraps the foot while avoiding any discomfort given by stiches, while strengthening the upper.
GORE-TEX® SURROUND® provides exceptional waterproofness and breathability; thanks to this innovative technology, moisture and heat are not only conducted outward through the shoe upper, but also downward through the GORE-TEX® laminate into a ventilation grid. From there, they can escape through large side sole openings, keeping feet cool, dry and comfortable even at higher temperatures.
The Michelin® Free Cross sole has deep and aggressive lugs for superb traction and support on mixed terrains. The 9.81 N.Air.G 2.0 GTX is offered in black, green/olivine and orange/black colourways for men, and in black/red and white/beige colourways for women.
TECHNICAL FEATURES:
Synthetic fabric upper for enhanced breathability. Fabric made with ECONYL® regenerated nylon, a special and durable nylon yarn.  The seamless PU toecap provides impact protection while the inserts on the body of the upper improve structure.
GORE-TEX® SURROUND® technology for all-round breathability and waterproof protection.
PU footbed with moisture and odor management properties.
TPU stabilizer at the heel for greater lateral stability and safety during foot strike.
Michelin® Free Cross outsole with deep and aggressive lugs for superb grip and enhanced ground control.
Weight: 350 g (1/2 pair size 8 UK)
Fit: Active
Colors: Black (M), Green/Olivine (M), Orange/Black (M), Black/Red (W), White/Beige (W).