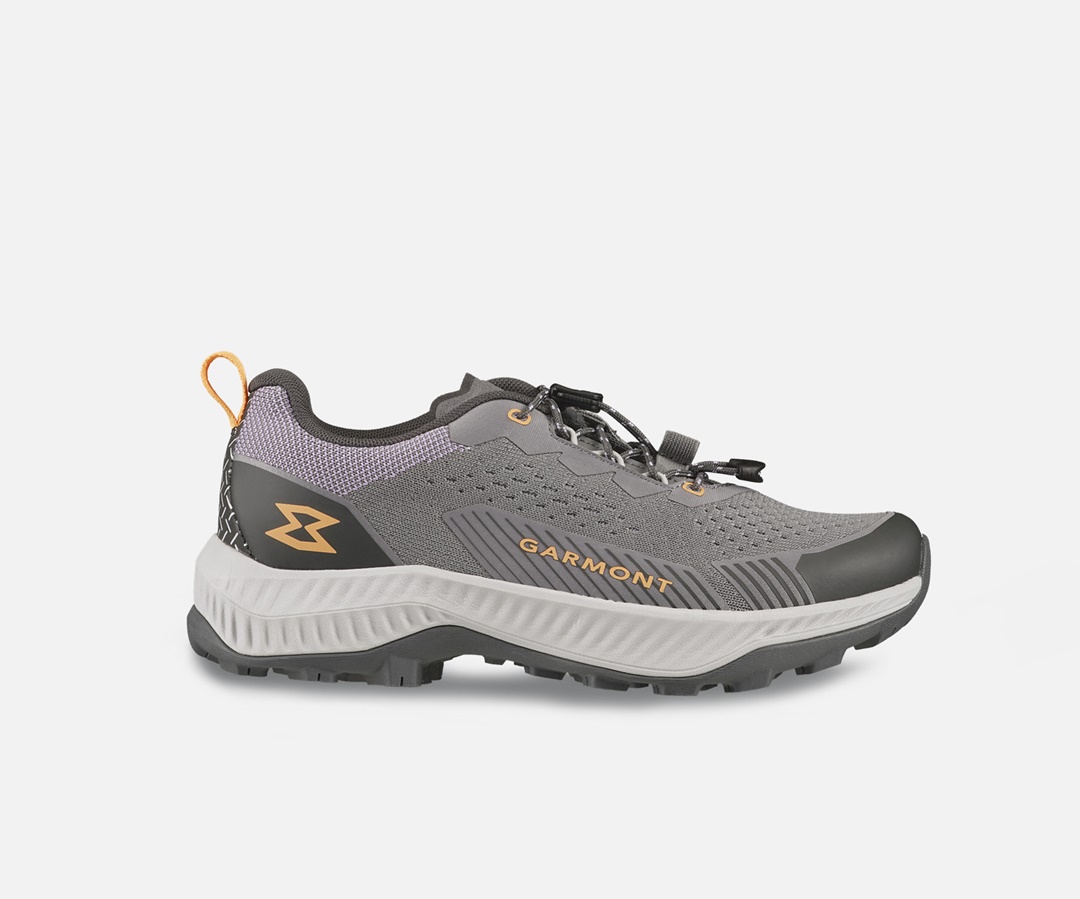 Light and breathable, reliable and practical. The perfect impulse for outdoor adventures. 
The new 9.81 PULSE by GARMONT® was born from the idea of combining design, speed and lightness, enriching the Garmont collection with a dynamic, practical and comfortable shoe.
Versatile, suitable for the most varied outdoor activities, such as light hiking and Nordic Walking, the 9.81 PULSE guarantees excellent flexibility and breathability.
FEATURES:
The knit upper in one piece of fabric is made of recycled PET with light reinforcement areas and small breathable holes, internal structure for lateral support and a wraparound lining. Side panels and heat-sealed fabric trims provide additional protection and support.
The tongue is in mesh and features a light asymmetrical thermoformed padding and a gaiter to keep dirt and debris out.
The Garmont® PUfoam insole has also been designed to make every single part more sustainable: made up of 20% recycled materials from production waste and mesh lining.
The Garmont GTF™ Magnet outsole features a very durable rubber tread with hexagonal gussets and support zones in the toe and heel. The gussets are diversified according to the contact or traction areas during walking, while the small cuts on them offer good grip even on wet ground. 
The Plume Foam midsole is made of single-density EVA with a 20% material deriving from sugar cane inside, with a convex lamellar geometry along the entire length. It guarantees optimal cushioning and lightness. An anti-torsion shank in high-density EVA is positioned under the arch of the foot.
Fast-lace closure system, with a strong polyester lace that can be closed with a single gesture.
Weighing just 365g for the single shoe in size 43EU, the 9.81 PULSE is available in cornstalk beige / black, black daiquiri green and neutral gray / blue for men and brown / persian red and gray / purple rose for women.