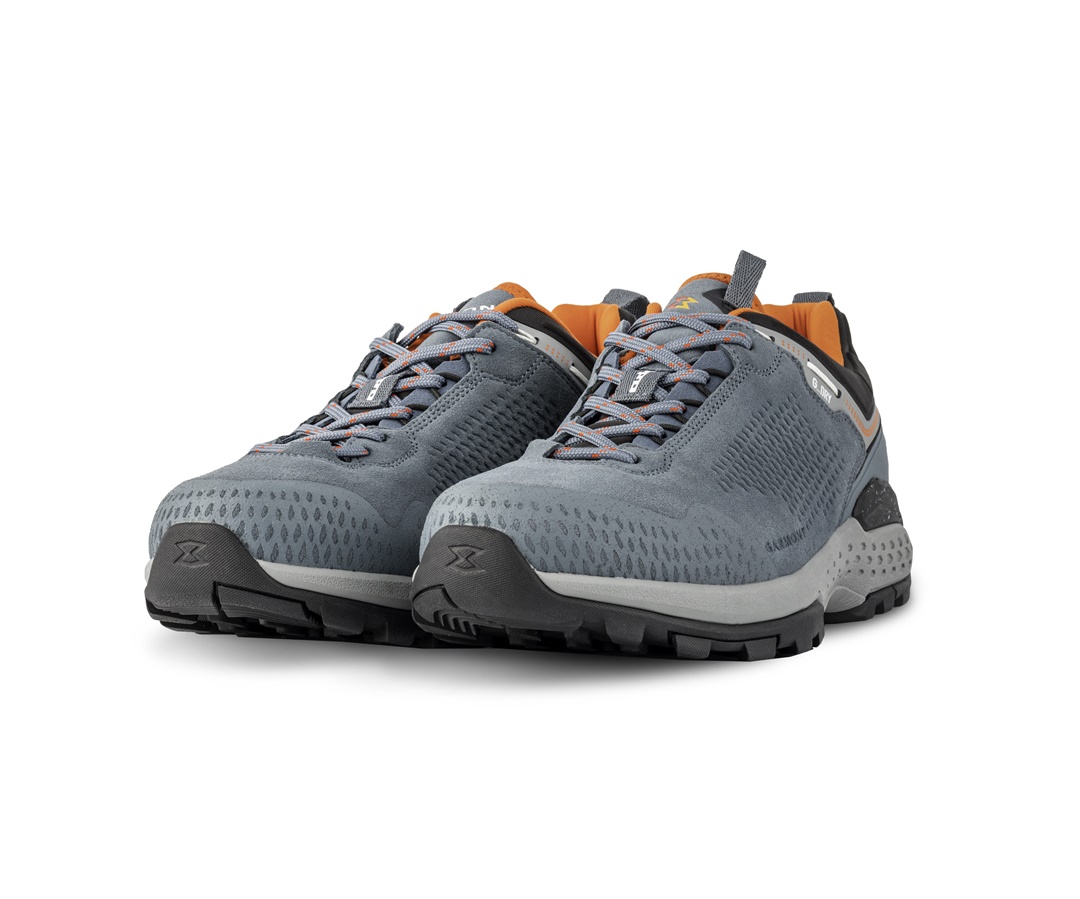 Developed for the outdoor enthusiast, this versatile low cut hiker delivers confidence at every step both on and off trail and during everyday leisure time activities thanks to its unique A.C.E. sole system. The roomy Comfort fit grants out of the box freedom of movement, while the G-Dry construction keeps out water and wind.
FABRICS:
1.6mm suede leather upper.
Heel Lock to fix the heel in the heel pocket and help prevent heel slip and blisters.
G-Dry construction protects from water and wind while ensuring good breathability.
Liquid rubber toe cap combines protection with lightness and flexibility, while the seamless TPU heel cap holds the foot secure and protected.
Breathable PU footbed with anatomical EVA heel for better shock absorption and better stability.
A.C.E. system with EVA bidensity midsole, more supportive on the heel for better stability and softer on the sole of the foot for better cushioning and comfort, ensures confidence at every step.
Garmont® outsole made of rubber with large contact area at the toe and the heel provides great grip and 360° traction.