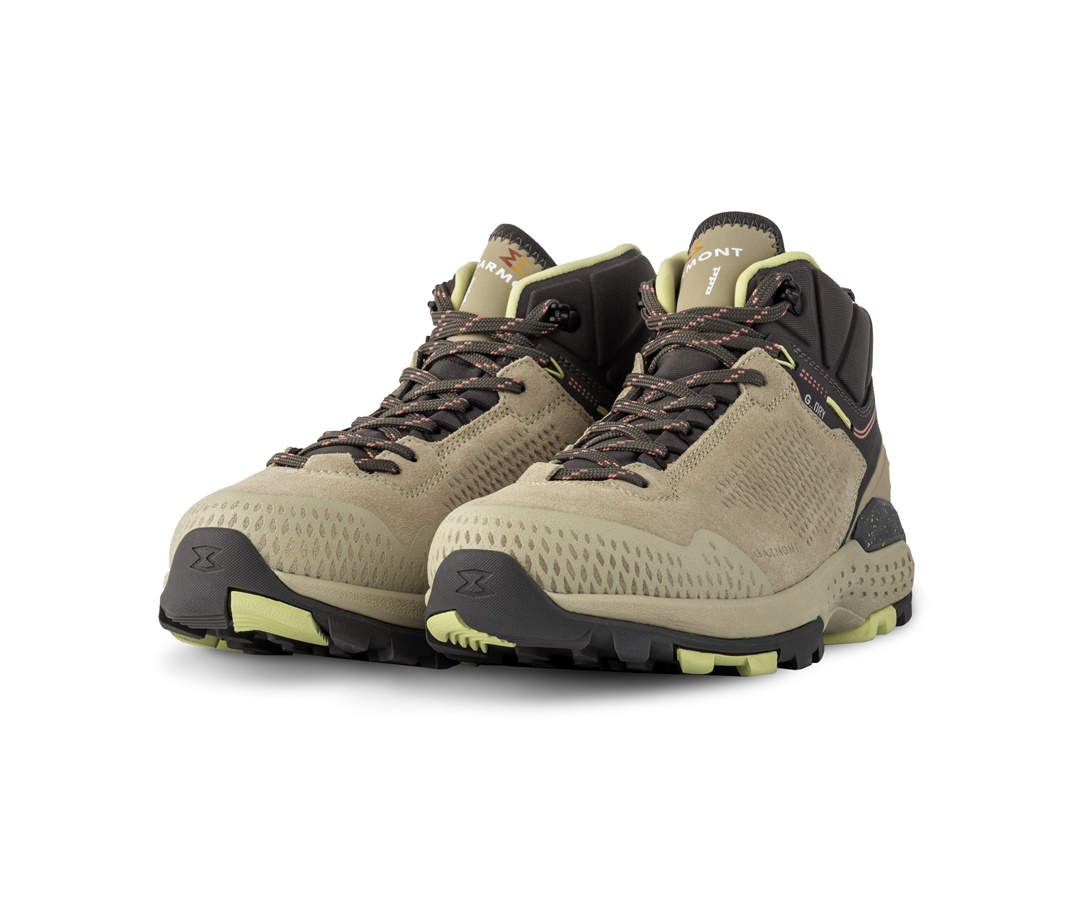 The new GROOVE MID G-DRY combines versatility, functionality and protection on and off the trails. Developed for outdoor lovers and leisure activities, the GROOVE MID G-DRY ensures comfort and safety step by step.
The wide fit of the Comfort Fit guarantees an immediate feeling of pleasure, to face new adventures without hesitation.
Thanks to the exclusive A.C.E (Active Confidence Enhancer) system, with dual density EVA midsole, the GROOVE MID G-DRY is more supported on the heel, thus increasing stability, and softer in the plantar area for better cushioning and comfort.
Effectiveness and functionality are the keywords that have guided the development of the shoe: the G – DRY construction protects from water and wind, while maintaining good breathability, while the Heel Lock technology perfectly wraps the heel, avoiding slipping and preventing formation of blisters. Stability is further enhanced by the seamless TPU heel counter, which keeps the foot secure and protected while the liquid rubber toe cap combines protection with lightness and flexibility.
The GTF ™ OPALE outsole features a large contact area in the toe and heel for better grip and 360 degree traction while the volumes and distribution of the caps are designed to offer all the thrust and grip you need on grass, gravel and dirt roads.
GTF ™ OPALE is an extraordinarily light and shock absorbing sole, designed to guide you on all different types of terrain. A low density EVA body has a cushioning effect, absorbing shocks and giving a high feeling of comfort. A special shank incorporated in the arch of the foot, on the other hand, supports the foot in a balanced way, reducing the effort during long walks.