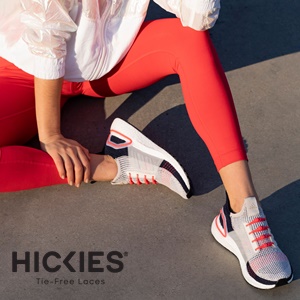 After thousands of years of innovation in footwear, one thing has remained the same: shoelaces.
Meet HICKIES, a company revolutionizing shoelaces. Simply install once, then slip on your shoes forever.
HICKIES are the key to your perfect fit, from the gym to walking your dog, and everything in between.
NEVER TIE, NEVER WORRY.