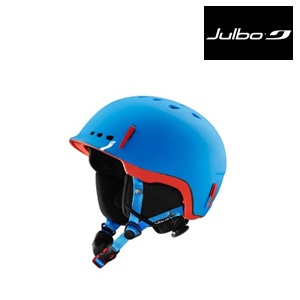 FREETOURER / THE 100% FREETOURING HELMET

A natural companion of the Aerospace with a perfect fit, the new Freetourer is just as efficient going up as down. It offers compliance with two standards: EN12492 for mountaineering and EN1077 for skiing. With this stylish helmet, freetouring fans will benefit from ventilation and optimised weight for lightness when climbing thanks to its in-mold construction. But also excellent coverage and great comfort on the descent. Of course, it has everything to make life easier: clips at the back for goggles and at the front for a headlamp, adjustable fit and removable ear pads.
TECHNICAL FEATURES:
Headlamp attachment: front clip for a headlamp
In-mold shell: For greater lightness / EPS injection-molded shell with a polycarbonate outer layer (thickness: 0,3mm) / The EPS shell absorbs and distributes impact, while the polycarbonate cover protects the EPS and provides scratch resistance / Standard: EN1077 / Weight: 300g to 420g / Advantage: ultra-light construction.
Half Shell
Removable Ear pads
Adjustable Fit
Strap attachment
Air flow: All our helmets are ventilated with strategically placed vents & specific mesh that evacuates perspiration.
Double certification: EN1077 Ski Helmet / EN12492 Mountaineering Helmet.