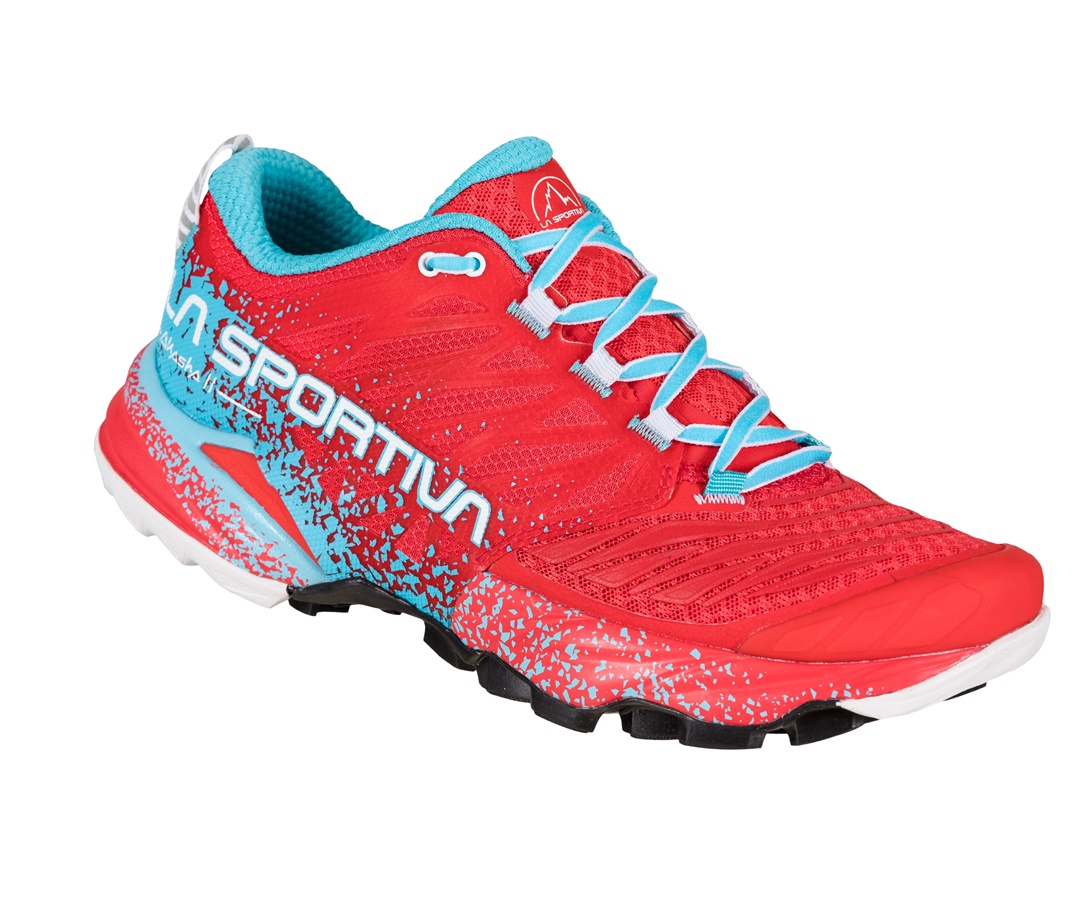 Technical and aesthetic re-design of Akasha, shoe from the La Sportiva Mountain Running® collection dedicated to endurance competitions, perfect for long distance routes, UltraMarathons, Ultra-Trails and for prolonged use during training.
The wearing comfort is given by the cushioning, thanks to the Cushion Platform ™ footbed insert and the large internal volumes as well as the soft, breathable and enveloping upper with Slip-on construction that avoids compression points during the race.
The Dynamic ProTechTion ™ active front reinforcements provide protection and structure following the movement of the foot dynamically and without constriction. The gripping, dual compound FriXion® Red sole is equipped with the exclusive Trail Rocker ™ solution capable of promoting the natural "external heel – internal toe" movement of the foot during running. Ortholite® Hybrid laces and footbed are also made from recycled materials. Akasha II: the ultra-runner's code is expressed through protection, comfort and cushioning.