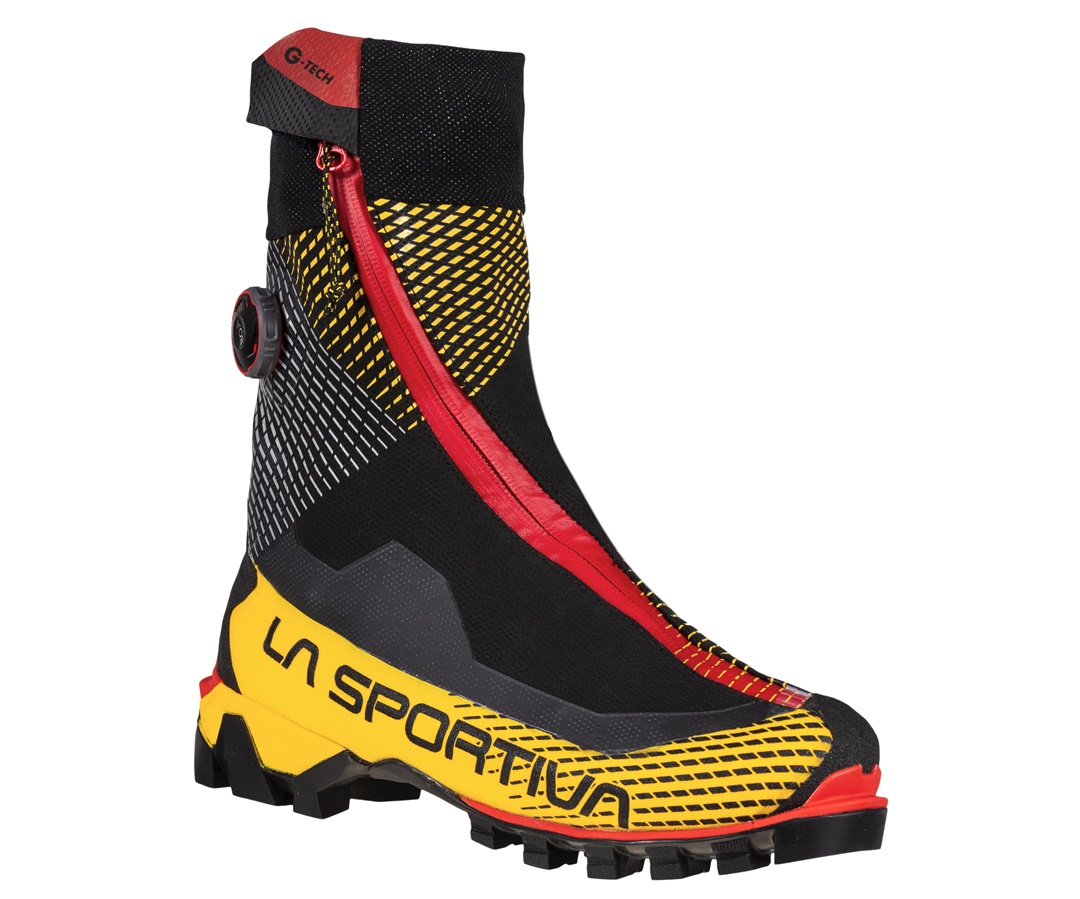 G-Tech is the reference boot for technical mountaineering: ideal for modern ice and mixed climbing, high mountains and goulottes. It guarantees maximum performance in the most technical situations, even in extreme environmental conditions. Incredibly light, G-Tech raises the standards for ice and mixed climbing by combining precision and comfort in an ultra-performance product.Thermal and technical performance go hand in hand thanks to the patented overlap construction of the Heat-Tech™ inner shell with heat-insulating materials and structural reinforcements. The water-repellent, heat-taped and elasticated outer gaiter guarantees resistance to abrasion. The BOA® Fit System closure system on the outside of the gaiter allows quick adjustment of the lower part even with gloves on, while the upper part is adjusted by a quick and precise Power Strap.
The new Ice-Tech™ tread, developed exclusively for this model, combines two of the most advanced Vibram® technologies on the market: LiteBase on the front for maximum weight and thickness containment, SpringLug Tech on the rear for increased traction, cushioning and comfort while walking. G-Tech is a product that can be fully or partially remanufactured to minimise environmental impact and material waste. G-Tech: more than meets the ice.
TECHNICAL INFO:
Gaiter: water-repellent, stretch, abrasion-resistant and heat-taped fabric + water-repellent inner gusset
Heat-Tech™ inner shell: overlap construction, with heat-insulating materials and structural reinforcements
BOA® Fit System closure system outside the gaiter + Power Strap in the upper part
Removable footbed
Carbon Z-Therm™ mounting footbed in 5mm insulating carbon
Midsole: absent
Outsole: Front Vibram LiteBase; rear Vibram Spring Lug Tech.