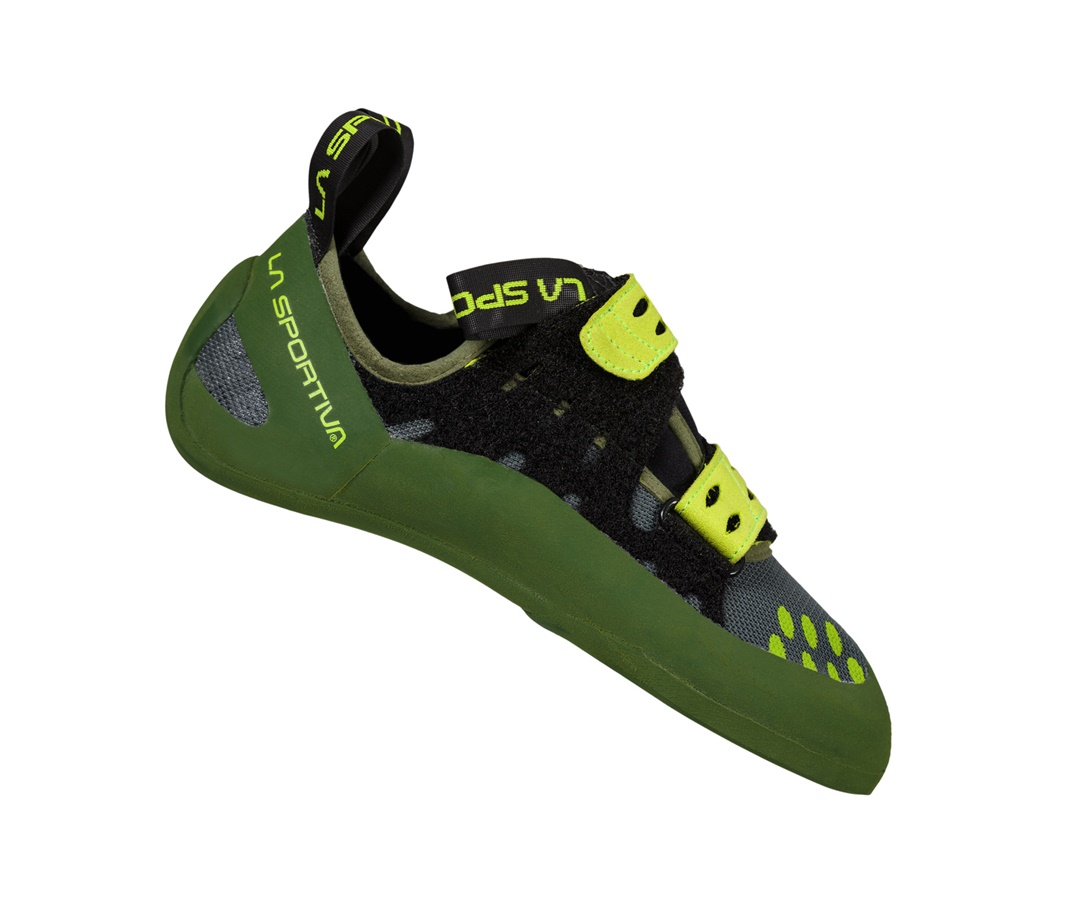 Geckogym Vegan is the totally "animal-free" climbing shoe designed for indoor use in climbing gyms. Made entirely of synthetic materials, it is washable, breathable and adopts a no-marking sole with very high durability. The new FriXion White no-marking sole leaves no marks on indoor climbing walls while guaranteeing very high durability.
The comfortable shape with a wide base makes it ideal for newcomers to the world of climbing, course participants and those who prefer a comfortable fit. The strap fastening makes it quick and easy to wear while the breathable fabric favours prolonged use. Let's start the climb!
Technical Info:
+ UPPERs: 3-layer WashTex: washable outer fabric + structural microfiber + internal breathable fabric
+ LINING: Breathable fabric
+ MIDSOLE: Full LaspoFlex 1.8mm
+ SOLE: 4 mm Frixion White
+ WEIGHT: 210 gr / ½pa. (ms) – 190 gr / ½pa. (ws)
+ MEASURES: 34 – 48 (ms) – 33 – 42 (ws).