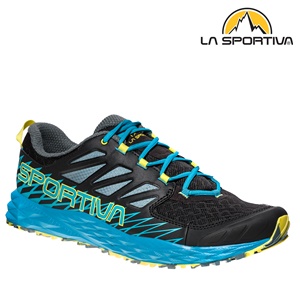 Comfortable shoe with wider volumes and quick lacing system.
Lycan is the ideal choice for those who prefer to run off-road, especially on rocky terrain, thanks to the long lasting Frixion Blue outsole.
The injected EVA wedge absorbs negative impact with the ground thanks to the external shock absorbing structure. The uppers in breathable mesh with reinforcements in abrasion resistant microfiber, prevents roots, rocks and stones from getting into the shoe.
Lycan is the ideal choice for a variety of terrain and medium distances.