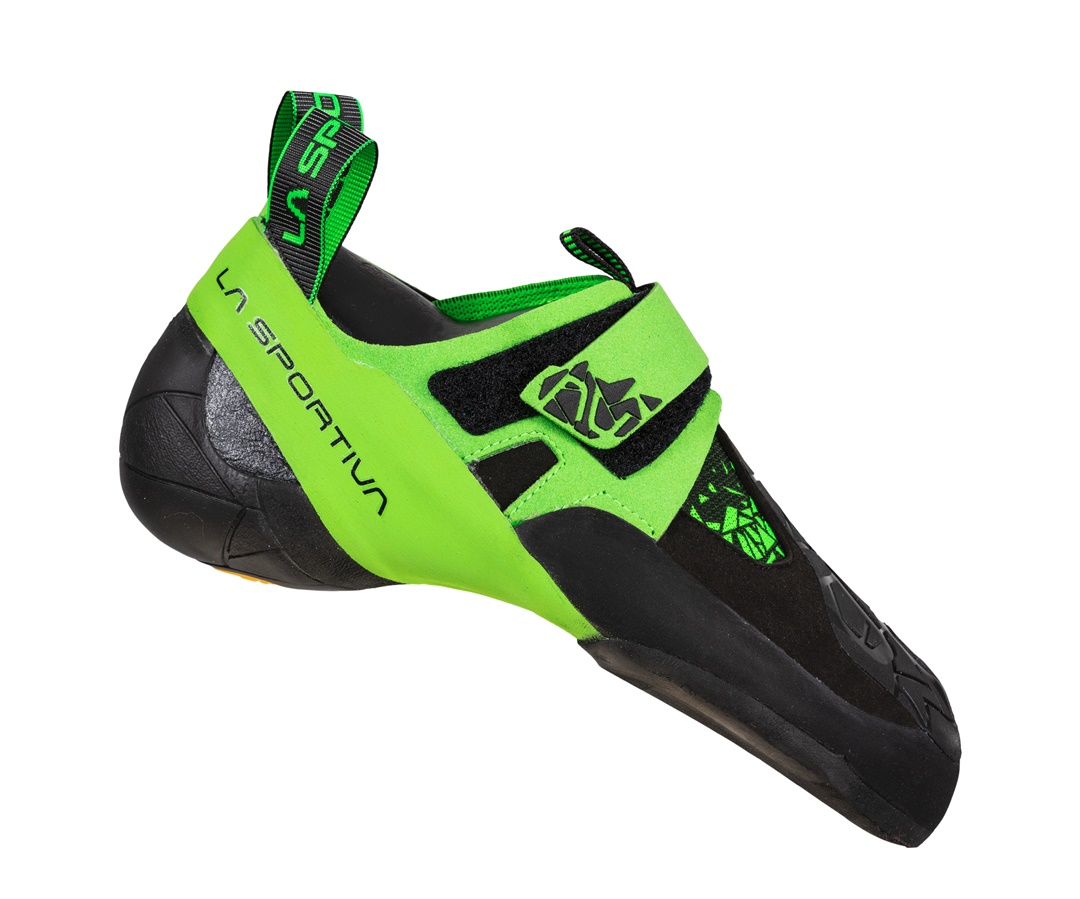 Super-versatile climbing shoes designed for performance. Made entirely without animal-derived materials. The microfibre upper and SkinLike™ sole provide breathability, a snug fit and movement with the foot as well as anti-bacterial and anti-odour properties, similar to traditional leather uppers. Their extreme flexibility means they are designed for high-performance use with a sole construction that improves the potential to ""spread"" the shoe across the rock evenly and consistently. The heel is made with the innovative S-Heel™ shell allowing perfect torsion stability by accentuating heel hook performance and adaptability during bouldering. Its ultra-sticky rubber toecap protects against scuffs and provides the perfect surface for toe hooks. The Vibram® XS-Grip2 sole offers maximum grip on almost any type of wall.
PLUS
* SkinLike™ Microbase – a three-layer material: 0.6 mm absorbent, anti-odour microfibre / layer of breathable adhesive / 1.6 mm structural microfibre. * S-Heel™ allows for optimal torsional control by accentuating heel hook performance and adaptability.

TECH INFO
Sole: Microfibre + SkinLike ™ Microbase in three layers
Lining: Dentex back section
Mid-sole: 0.8 mm LaSpoFlex
Patent: P3 System (Permanent Power Platform).