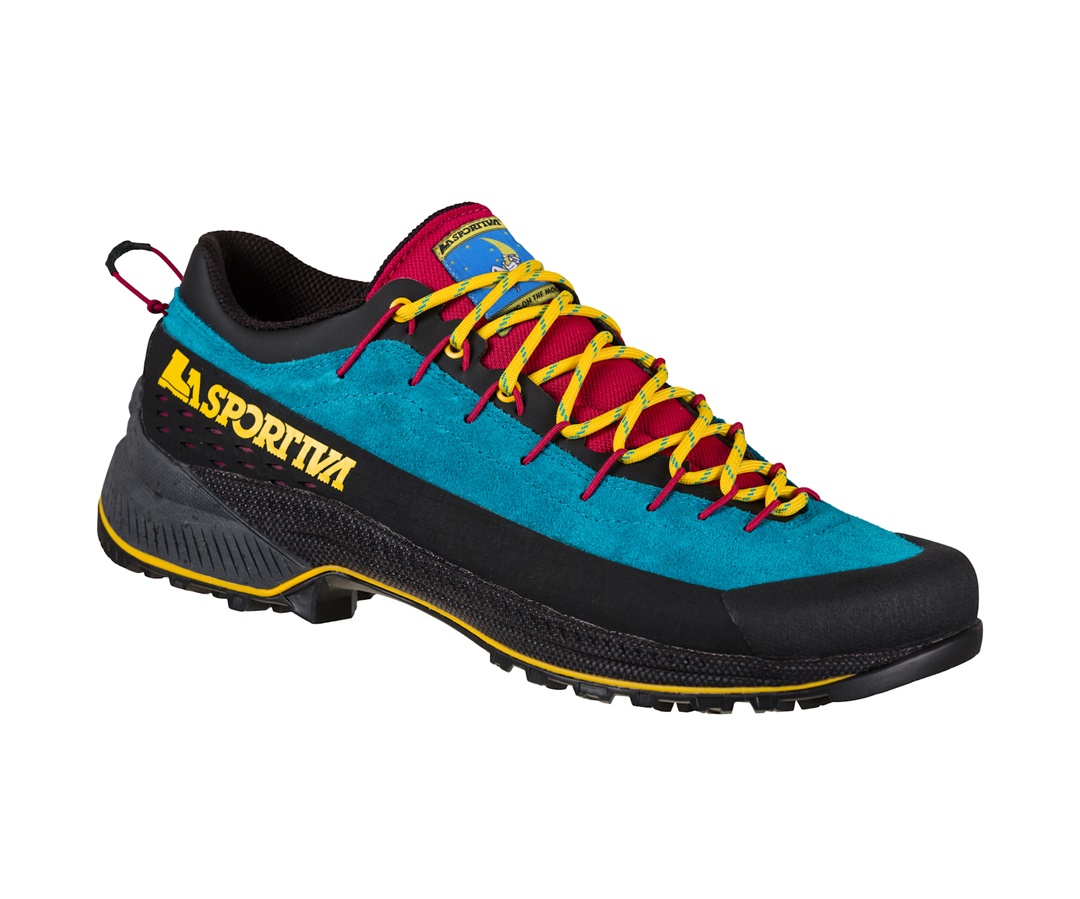 Special edition of the iconic TX4 model. The application of the classic logos, the reference to the legendary slogan "Climbing on the Moon" and the use of the historic colors that characterized the golden years of climbing are a true tribute to La Sportiva's origins. Origins in which resole footwear was common practice, and with the implementation of the Resole Platform insert, which facilitates product resole, TX4-R extends its life cycle.
PLUS:
Climbing-derived lacing system from the Mythos model
TPU components on the heel to optimize the stability of the shoe even on the most uneven terrain
Protective fabric applied to the front medial part of the wedge to protect it from abrasion
RESOLE PLATFORM: the sole package is designed for easy and quick resoling through tread replacement
Vibram® MegaGrip outsole with IBS and Climbing Zone in the front.

TECH INFO:
Upper: Suede leather + 1.5mm PU-Tech Lite™ protective edge and protective rubber toe cap
Fodera: Mesh
Midsole: EVA injection cushioning
Footbed: Ortholite® Hybrid Approach 4 mm
Patents: Resole Platfom.

SUSTAINABILITY:
Leather upper with Metal Free tanning
Recycled tab fabric
100% recycled lace and loop
Inner mesh made from recycled material
Edges made from recycled rubber
Footbed Ortholite® Hybrid Approach 4 mm
7% recycled midsole EVA.