BUY IT ON LA SPORTIVA WEBSITE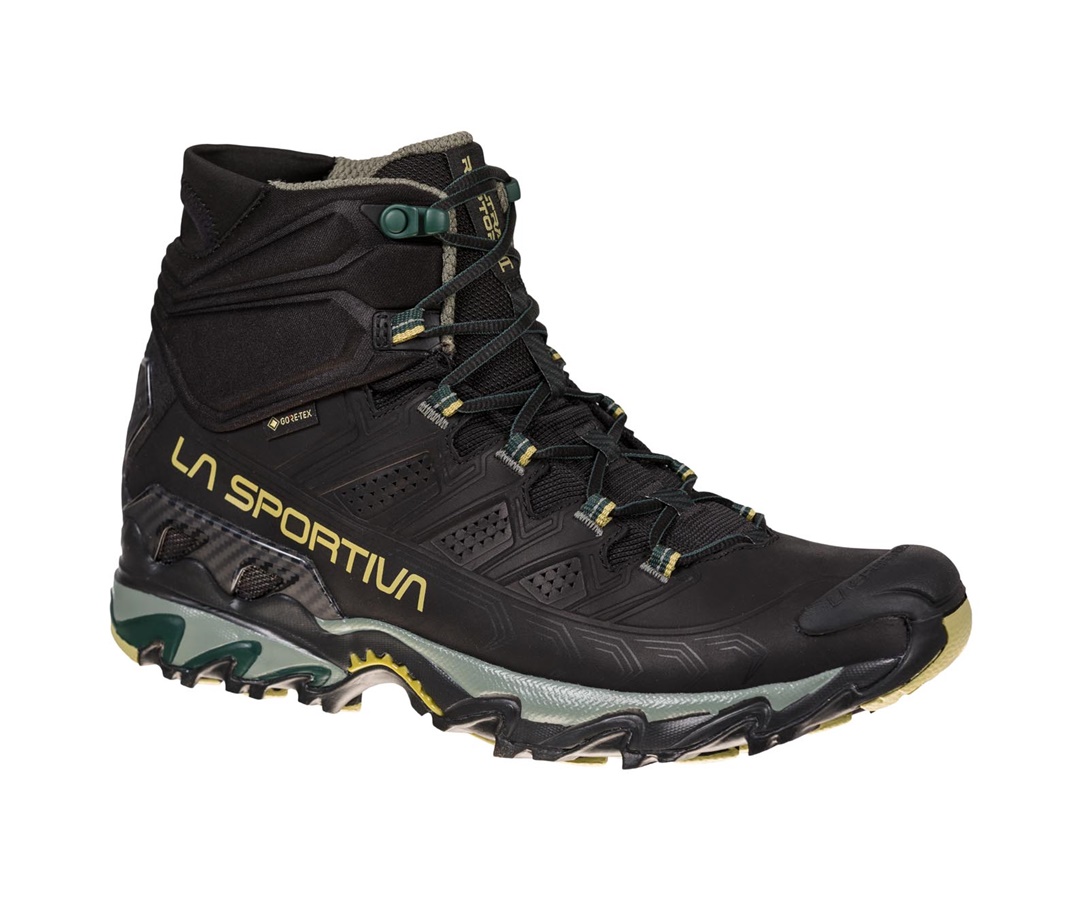 Ultra Raptor II Mid Leather GTX is the leather upper version of the Ultra Raptor II Mid model, it is ideal for fast hiking and excursions with light loads. The Nubuck leather uppers are reinforced with compression lines that guarantee foot wrapping and high stability. Abrasion resistant and breathable, it is perfect for hiking use. Waterproof and breathable thanks to the Gore-Tex® Extended Comfort membrane.
The soft "Comfort Collar" protects the ankle from the entry of stones or mud and integrates the easy-fit spoiler for maximum ease of fit. The rear stabilizing heel allows perfect control on the crossbeams. Ultra Raptor II Mid Leather GTX is also available in a wide-fit comfort version dedicated to hikers with wide feet. The result is a shoe that can be worn for many consecutive hours and is suitable for off-road use on any type of terrain. Raptorize yourself, again.
Technical Info:
+ UPPERS: Nubuck leather
+ LINING: Gore-Tex® Extended Comfort
+ FOODBED: Ortholite Mountain Running
+ MIDSOLE: Memlex Eva with shock-absorbing injection
+ SOLE: FriXion Blue in highly abrasion resistant compound; Impact Brake System and integrated anti-shock rubber toe cap
+ DROP: 9mm.