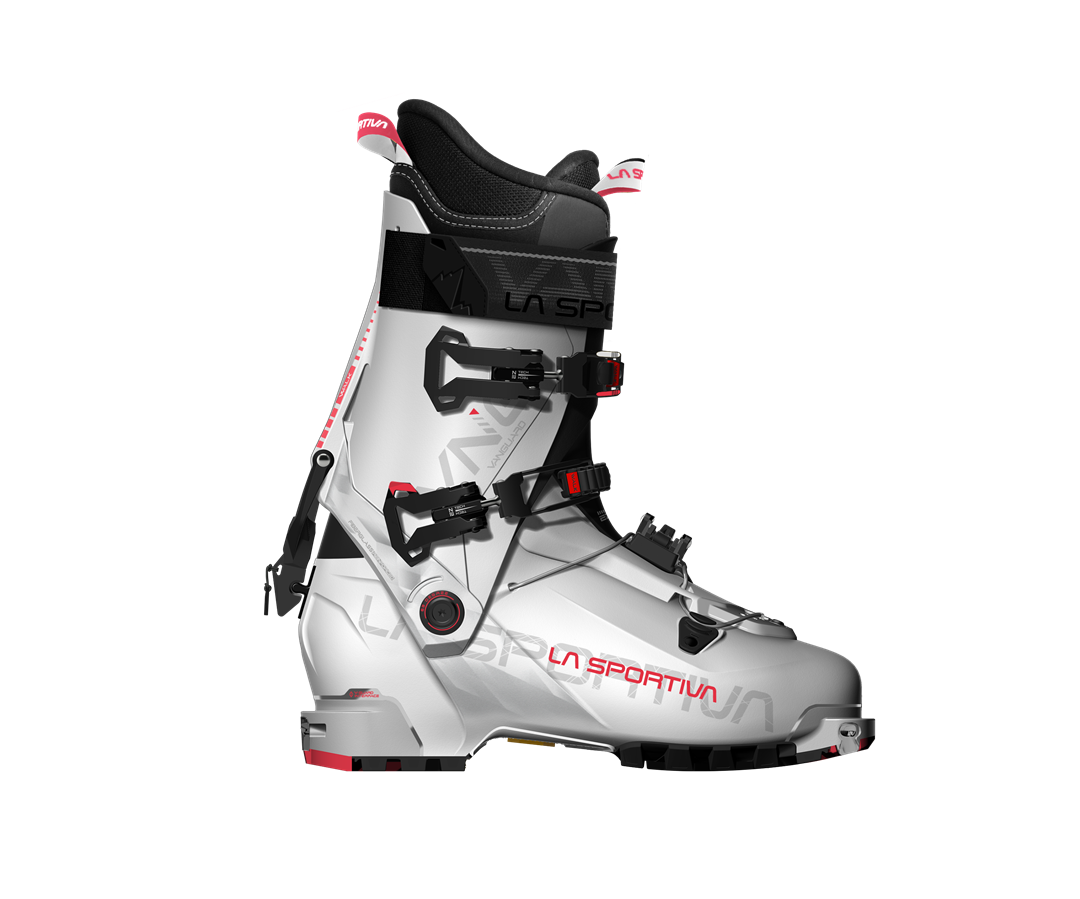 Vanguard is the modern boot for enthusiastic ski mountaineers due to a perfect balance between comfort and technicality for both uphill and downhill routes, it is designed for touring and free-touring.
Comfort, lightweight and a wide range of movement make it easy to use, intuitive during the uphill phase. Due to the innovative design and the particular construction of the upper, the boot is solid and reactive on the descent route such as boots designed for free-ride and alpine skiing. The materials used represent the state-of-the-art technology of plastic materials combined with carbon and glass fibres, taking into consideration the environmental impacts by using bio-compatible material Pebax® Bio Based Rnew 1100.
Each construction component allows a perfect transmission of precision and power to the ski, combined with high durability and incredible lightweight. The heart of the boot is the shell with an asymmetrical V-SHAPE ™ cuff closure that combines high mobility with a very intuitive fit: easy to put on, position the boot in walk mode and open the front hooks. The ski mountaineer will appreciate the wider fit and the extremely simple closure system of the cuffs, which automatically bring the front tab into place. The inner liner in Ultralon® and the Vibram® V-Lug high durability sole, create a cutting-edge product.  Vanguard: Free the Future.
TECHNICAL INFO:
+ Shell:  Pebax® Bio Based Rnew 1100
+ Cuff: Pebax® Bio Based Rnew 1100
+ Cuff mobility: 63°
+ Flex: 130 man – 115 woman
+ Closure system:Rear EZ-LOCK Closure System™ and superior V-SHAPE™ system
+ Closure levers: 3 + TWIN-PWR™ upper strap
+ Inclinations: 2 positions thanks to the adjustability of the rear block
+ Binding compatibility:  Alpine Touring bindings and tech mini bindings
+ Sole: Vibram® V-LUGS™.