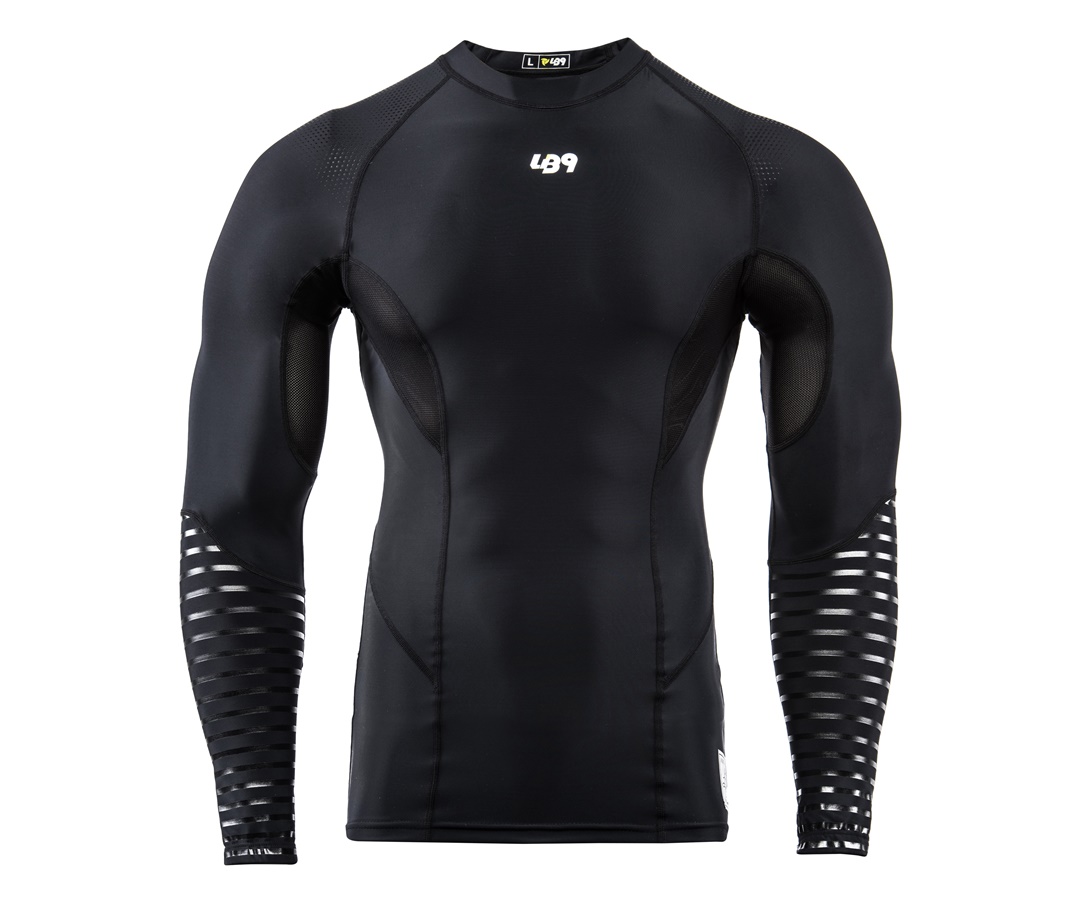 LB9 classic unisex Long Sleeve Compression Rashguard Black Top is made in an elasticized nylon and spandex material, capable of satisfying every single one of your upper body movements needs.
Designed for high endurance sports such as kayaking, canoe polo and sup; with a focus on the upper body movement.
Breathability is ensured thanks to the mesh inserts found in the axillary area, whilst ergonomic cuts and flatlock stitching reduces abrasion points by providing the optimal fit.
The Cross Taping technology on the back area supports and carries the main muscular area during movement, whilst ensuring a correct posture during activity.
The compression bands placed on the forearms reduce the accumulation of toxins and lactic acid in the upper extremities therefore improving blood circulation. The fabric composition of our long sleeve compression rashguard guarantees UPF 50+ sunlight protection.
FEATURES:
Elasticized compression fabric in 4 directions for greater mobility
Breathable mesh fabric located in the axillary area for better ventilation
The Cross-Taping technology on the back area to give a feeling of support during upper body movement
Forearm compression bands to enhance blood circulation
UPF 50+ Sun Protection – Flatlock Stitching
Ergonomic Cut for an enhanced fit
Nylon Spandex Fabric.

COMPOSITION:
15% SPANDEX / 85% NYLON / REF. 1000NN / BREATHABLE MESH. The mesh parts placed in the sweat areas provide breathability and ensure optimal body temperature regulation.
CROSS TAPING: The cross-taping technology provided by band taping facilitates movement favoring a lumbar decompression effect.
UPF 50+ SUN PROTECTION: The fabric composition guarantees a UPF 50+ protection.