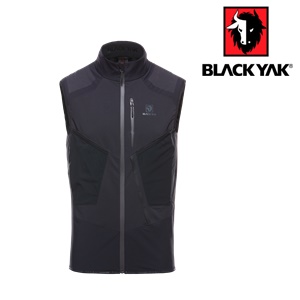 The Light Windbreaker Vest is a product for ascent and for training. This can be used up to a height of 4,000 meters in combination with a rst layer.
The expedition-proofed vest is also extremely breathable. Across the shoulder, the product is water- proof and has been developed with 3D mesh and protective ceramic print. This adds reinforcement for a maximum comfort while carrying a backpack.
The CORDURA® fabric at the back has been perforated with a laser to ensure maximum ventilation.
SIZES: 46-54 | XS – XL
FEATURES:
2 big mesh chest pockets
1 chest pockets with zipper
Waterproof shoulder area
with 3d mesh and ceramic
print reinforcement
Laser perforated back
panel
(for maximum ventilation)
Hypalon webbing
(for carabiners)
FABRIC:
Nylon 3 L Stretch
CORDURA® Stretch Double
Weave CORDURA® 4-way
Stretch