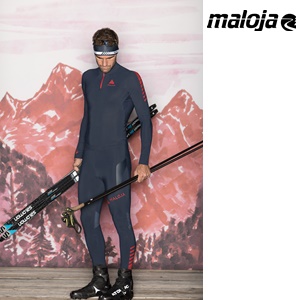 Taped Ultrasonic Suit – Shirt CalgaryM. and Pant CalgaryM.
This technically innovative and high-quality racing suit was developed in collaboration with professional cross-country skiers. When it comes to competitive sports, any discomfort the athlete experiences can have a negative impact on their performance.
In order to enhance comfort and prevent friction caused by exposed threads, a large percentage of the seams in this suit have been taped. The Race Lycra material offers a maximum range of motion with a perfect fit and mesh inserts for breathability have been placed in key ventilation areas.
For added protection against wind and cold, the knees have an extra layer of textured Lycra, and a special, 'anit-abrasion' panels have been used along the outer thighs where there is repetitive contact from the hands due to ski pole movement.