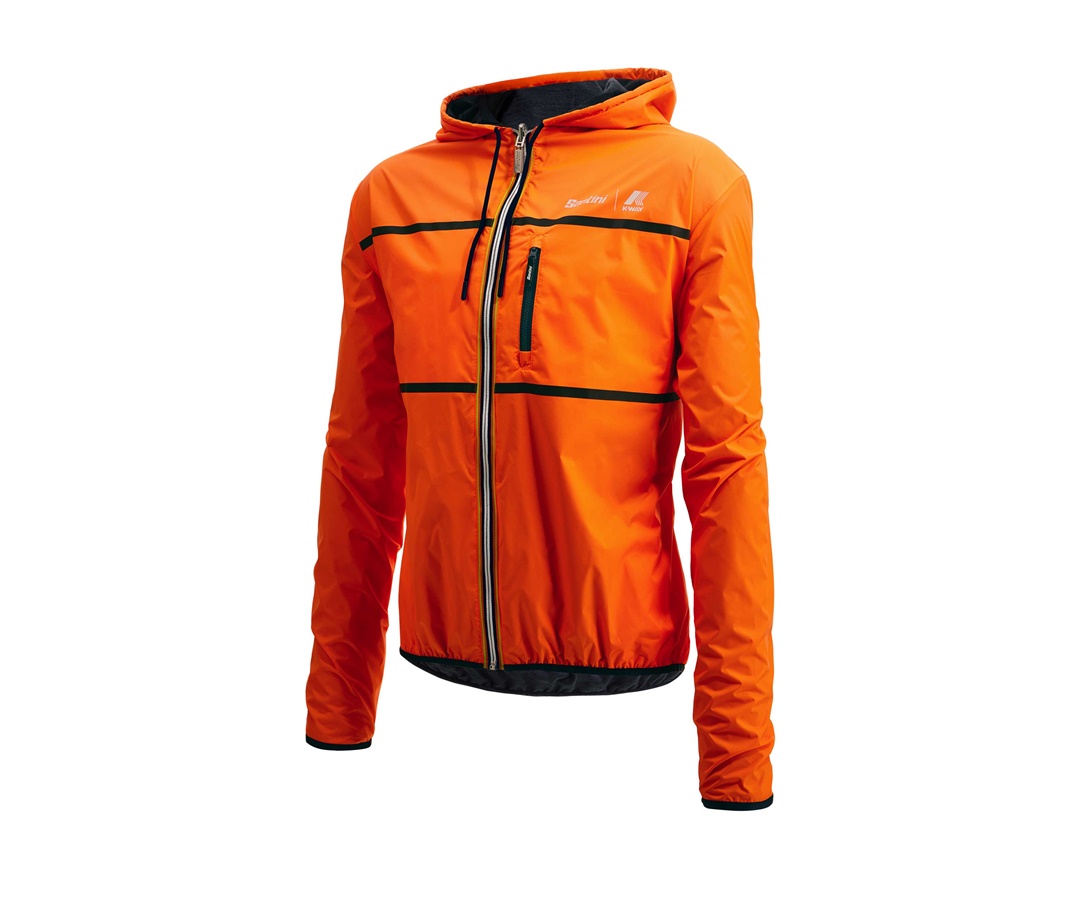 Italian brand Santini Cycling Wear and French brand K-Way have joined forces on a new partnership, the first product of which is a unisex jacket developed and honed to meet the needs of cyclists who use their bikes for sport, to get around the city or to commute to work.
The Santini ǀ K-Way jacket combines both functionality and design, the key concepts for both brands, in one neat product. It is reversible with the iconic wind and waterproof K-Way ripstop nylon on one side, and a breathable, soft-touch Santini wool/polyamide mix fabric on the other. The jacket features the classic K-Way colours with the instantly recognisable blue, orange and yellow zip. It is available in a choice of blue or fluo orange.
The K-Way fabric side, which in one version is fluo orange and the other blue, has zipped side and breast pockets. The side in the Santini fabric is blue with yellow stripes and orange in the centre in both versions, with the classic three back pockets of a cycling jacket.
The centre pocket has a suede label encapsulating the concept behind the partnership.
Lastly, the side in K-Way ripstop nylon has reflective details that are vital to ensure rider safety.
Recommended retail price: 260,00 euro.
The Santini ǀ K-Way jacket is available from Santini's pop-up store in Paris (this store is opened from 14th to 24th July 2022), K-Way stores in Paris, Turin, Milan and Rome as well as from www.santinicycling.com and www.k-way.com.