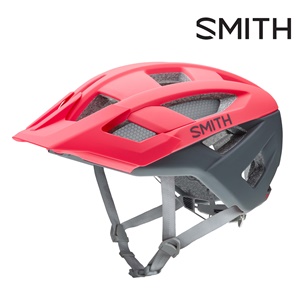 Adding to its comprehensive collection of award-winning performance cycling headwear, Smith announces the launch of the new Rover bike helmet. Built for the everyday rider, the model incorporates enhanced safety materials, sleek design and a customized fit system for cyclists pursuing their thrill on the road or out on the trail.
Comprised of proven lightweight in-mold Aerocore™ construction, featuring Koroyd® technology, the helmet models utilizes zonal ventilated protection in targeted impact areas to offer safeguarded coverage where and when it matters most.
"The Rover helmet represents a movement within Smith to bring the award winning technologies found in our popular Forefront and Overtake helmets to the everyday rider." said Graham Sours, Smith Helmet Category Manager. "We ride on the road, in the dirt, and commute by bike and these new models exemplify all of us as cyclists in our own unique way."
Smith helmets are created to efficiently absorb direct impacts, and all colorways of the Rover is available with an optional multi-directional impact protection system (MIPS®) lining that reduces rotational forces that the brain is exposed to during oblique impacts to the head. When combined with MIPS, the helmet liner is separated from the head by a low-friction slip plane that allows the head to slide during impact and may reduce instances of traumatic brain injuries.
The low-profile helmet designs to seamlessly integrate with Smith's collection of performance eyewear, including the best-selling PivLock interchangeable shields and the recently launched Squad MTB goggle.
The Rover road helmet (MSRP $150, $180 with MIPS liner), along with the entire collection of Smith's bike offerings, is available now at specialty retailers worldwide and smithoptics.com.