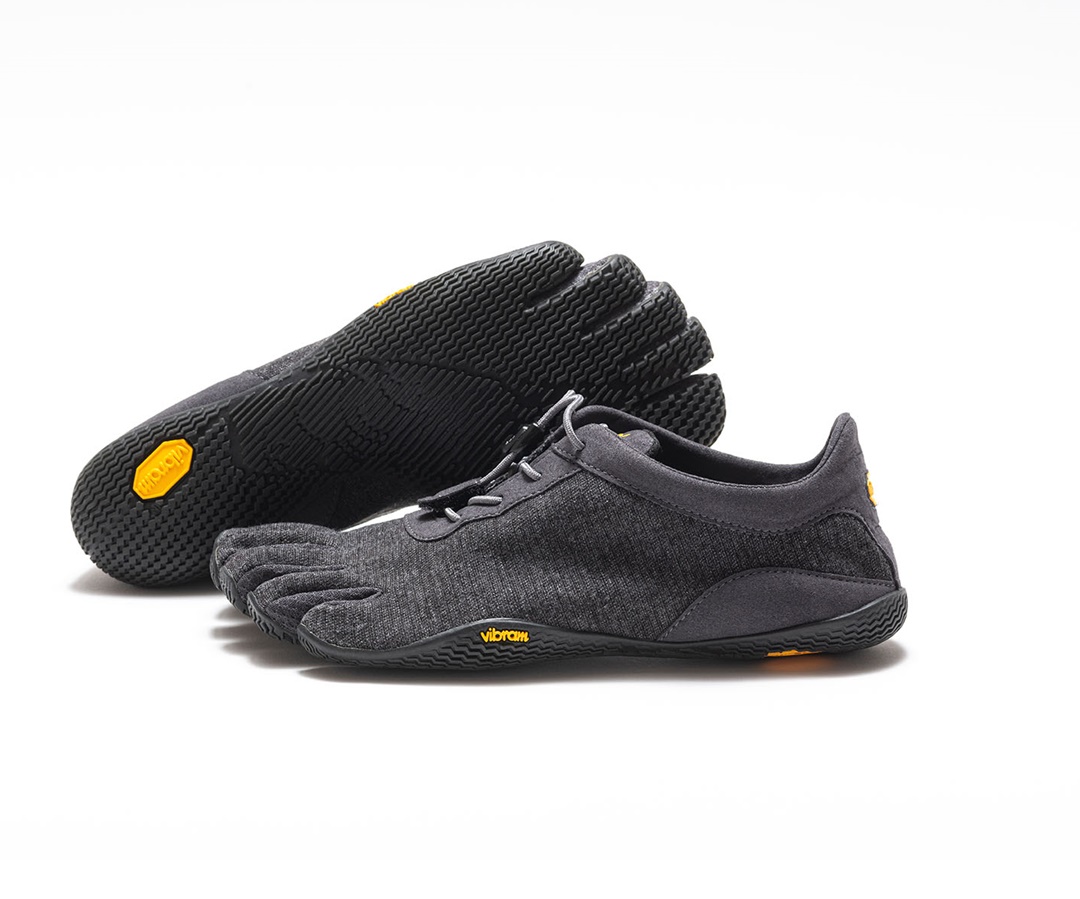 KSO Eco represents Vibram FiveFingers' truly eco-friendly future, and it reflects the company's objective of meeting consumers' needs in terms of minimalism and sustainability. The most important new feature of this tool is the sole in Vibram N-OIL compound, just 3 mm thick, consisting of natural elements to more than 90%, without sacrificing the standards hallmarking the Vibram brand in terms of quality, grip and performance. With the same ground adherence and durability of other compounds, Vibram N-OIL likewise guarantees excellent traction on urban surfaces. The sole thickness makes KSO Eco the most minimalistic Vibram FiveFingers model.
FEATURES:
The original colour of the soles has been created using 100% natural pigments, obtained by means of extraction from plants or using desiccation techniques. The entire process is performed without the use of solvents or chemical products, with a powerful impact in terms of sustainability.
Another feature of Vibram FiveFingers KSO Eco includes the uppers in hemp, one of the strongest natural fibres, resistant both to mechanical effects (wear and tear) and to deformation, and guaranteeing greater comfort and durability when compared to a classic cotton.
This is a shoe that can be worn every day in different contexts, as a result of its versatility and neutral colour: it is ideal for indoor training, functional fitness, yoga and pilates. At the same time, it is perfect for a more urban use, always giving the sensation of going barefoot, but with all the safety of a Vibram sole.
Vibram FiveFingers KSO Eco is available as a limited edition exclusively at the Vibram stores in Milan, Montebelluna and Boston and on vibram.com, at the price of € 99.00.
Sizes available: men's from 40 to 47, women's from 35 to 42.